Dried porcini mushrooms should be intense, rich, and earthy. They should offer your taste buds an all-encompassing umami experience. Just a few pieces of dried porcini should go a very long way.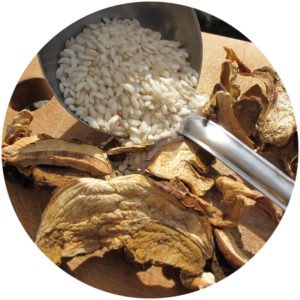 Have you ever tried our porcini?
Let us tell you just how strong they are. Today, a shipment of these mushrooms arrived to our warehouse. Within minutes of their arrival everyone on the Gusti Team began to say, "I smell risotto all of a sudden."
Why? Because the smell of these porcini is intoxicating, so beautifully noticeable, even wrapped up on pallets.
One of the reasons these mushrooms are so flavorful is because of how they are dried. They are slow-dried in an oven for up to 30 hours at a low temperature, no more than 95°F.
These porcini are amazing in broth. They are fantastically umami. Add them to all your dishes with grains: Carnaroli Rice, Vialone Nano Rice, Farro, Orzo (aka Barley). And pasta too, our favorite shape is Caserecci.