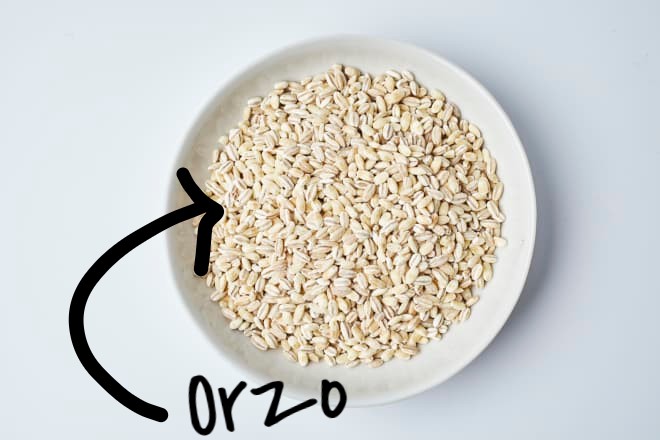 "Orzo" is the Italian word for Barley.
Let us repeat that. Orzo is Barley. Did we just blow your mind?
Barley (aka orzo) is an extraordinarily delicious and nutritional ingredient.
This Barley is whole grain. 
Whole grain means hearty goodness. We love using this barley in grain bowls, for side dishes, in salads, and in soups (see recipe below!). There is no need to soak this barley. To prepare it, just boil with some sea salt!
This Barley is from Umbria.
The Colfiorito highlands in Umbria produce exceptional whole grains. Colfiorito is known for its biodiversity, plentiful habitats, swampy areas, and remarkably fertile soil. All these factors contribute to fantastically tasting grains.
We'll let you in on a secret, when it comes to food, specifically single ingredients, fantastic taste = full of healthy nutrients.