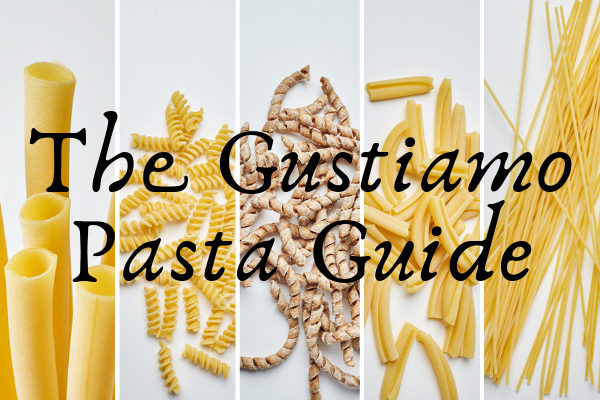 What do all three Gustiamo
pasta producers have in common?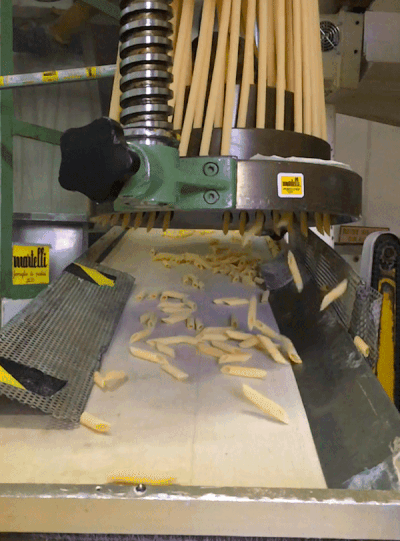 1. Grano means wheat. All of the Gustiamo pasta producers use Italian grown hard durum wheat, which is milled into semola.
2. Trafilatura means extrusion. From the longest candele to the shortest penne, all shapes are extruded with bronze dies. This method creates a porous surface that distinguishes pasta trafilata al bronzo for its extraordinary way of holding the sauce.
3. Essiccazione means drying. Pasta that is dried slowly and at low temperatures creates a gluten net that stays flexible, resulting in a digestible pasta with a perfect al dente bite.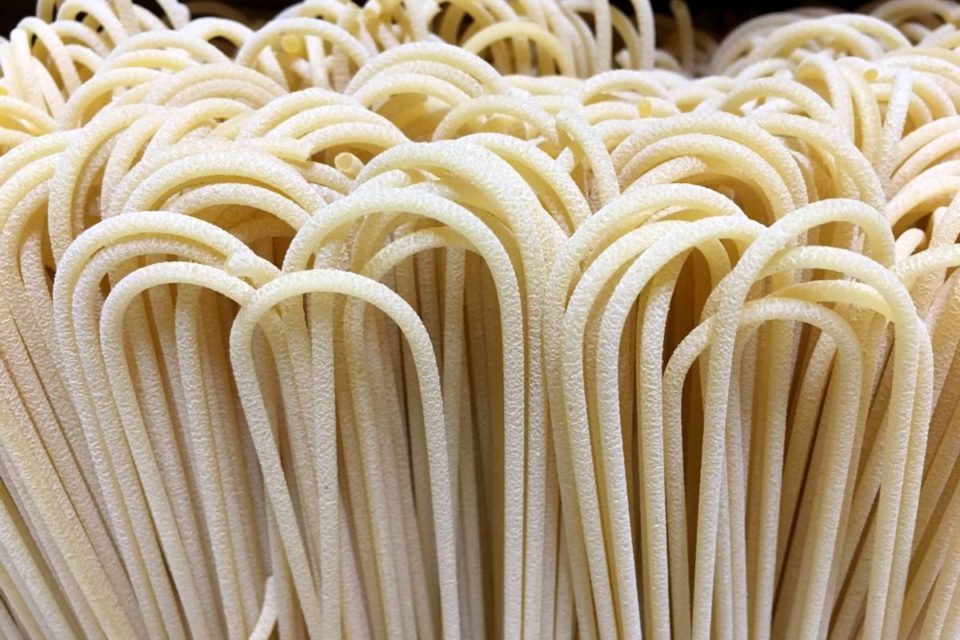 Since 1926,
Pasta Martelli
 has been produced in the medieval hill town of Lari, near Pisa, in Toscana. And ever since, it has been made only by members of the
Martelli
family. From generation to generation they have passed down their simple techniques and obsessive mission of keeping alive the fragrant aroma of wheat, preserving Pasta Martelli's unmistakable flavor and texture.
Fun fact:
 the top floor of the Pastificio is known as 
'cella degli spaghetti'
 because it is exclusively dedicated to the drying of spaghetti and nothing else.

Getting to
Pastificio Faella
means walking through the central piazza of Gragnano, a town south of Naples in the region of Campania. Pasta Faella has been produced there since 1907, when Gaetano Faella founded the family company. Besides its nostalgic looks, what makes Pasta Faella stand out is the company's uncompromising dedication to the dry pasta tradition.
Fun fact: Pastificio Faella is the only pasta maker who still produces pasta in Gragnano's main piazza.
"So, what's the difference between Faella and Martelli?"
The obvious difference is that Martelli is from the North and Faella is from the South. Also, Martelli only makes 5 archetypal pasta shapes; while Faella, inspired by the richness of cucina Napoletana, makes many more. Some people love Martelli and others love Faella. Some love both!
Which one is better?
There is no right answer!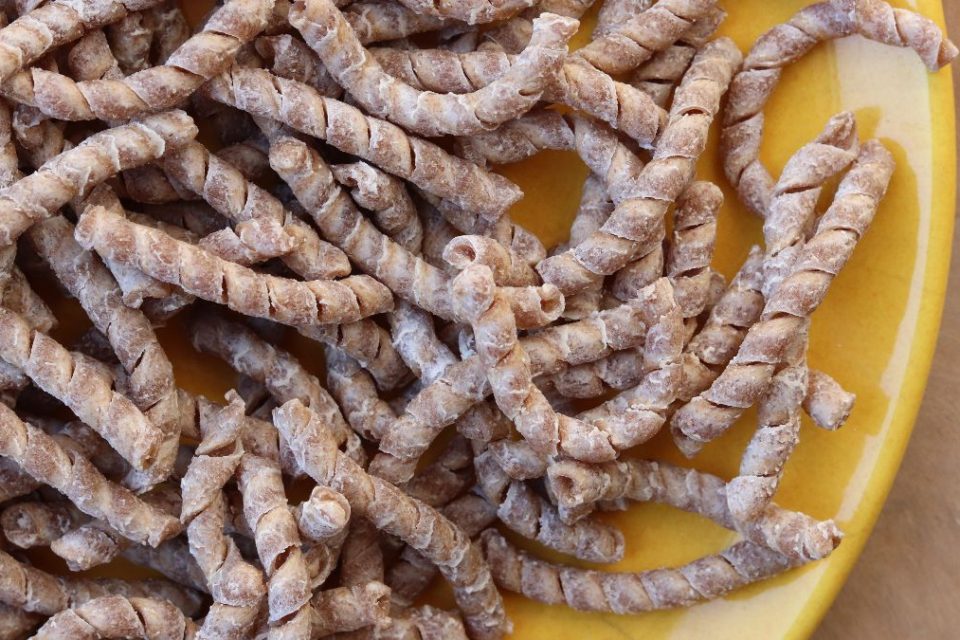 Filippo Drago's
Busiate di Tumminia
are what we call beyond whole wheat pasta. They are made with Tumminia, an heirloom grain variety that has ancient roots in Southern Sicily. The Tumminia semola used in these Busiate is organic and stone milled (meaning ground using an actual STONE!). These Busiate taste just like the grain they are made with, intensely sweet and nutty. It's no surprise that for Filippo, what distinguishes his Busiate from conventional pasta is that they are not a vehicle for sauce – they are the dish itself.
Fun fact: Filippo's favorite recipe with these busiate is cacio e pepe. Go figure!