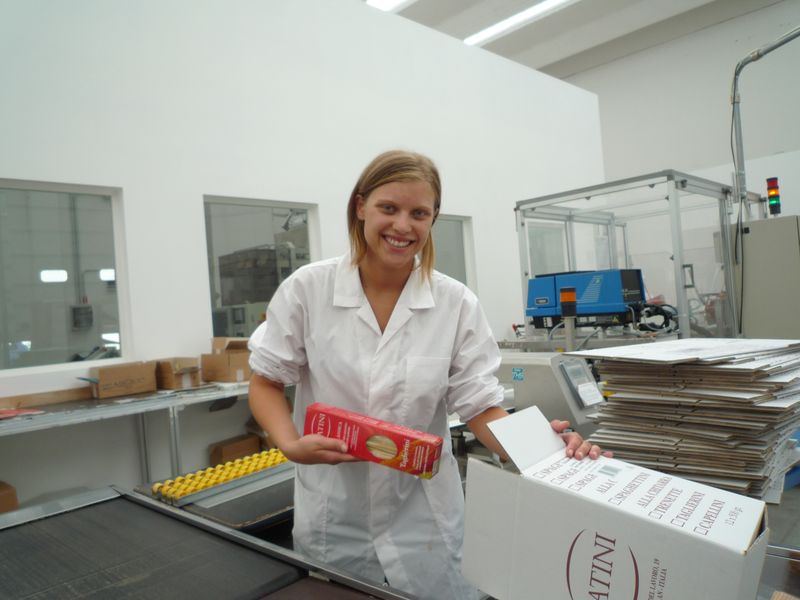 The new Latini! Here is Teresa, the beautiful, determined and energetic daughter of Carlo and Carla Latini who make the legendary pasta in the Marche region.
Teresa has been with her "mani in pasta" since she was born, of course, but this summer she worked full time at the Pastificio because she finished university in june. She spent her summer helping mom and dad and making some money, too. How cool is that?
Teresa will graduate in marketing Oct 14th, when she will discuss her thesis "corporate visual identity and logo restyling". Does it mean we'll see some changes to the famous red box? In the meantime, good luck Teresa for the 14th. Enjoy the moment and your glory!
to celebrate Teresa's graduation, Latini Pasta will be discounted 20% until October 14th or until supplies last. Magic Word is "Teresa".