The Gusti Team was in attendance at Tutto Food Milano 2019.  Along for the ride was Gustiamo's Jacqueline. It was her first time at an Italian food show and her first time meeting many of our wonderful Italian foodmakers and farmers. Here she shares with us her impressions and what she learned.
Jacqueline here, I am one of the newest team members at Gustiamo. At Tutto Food, I was dazzled by the numerous booths that were elaborately decorated. Among the thousands of stands were our wonderful Gustiamo producers. I sat down with a bunch of them to learn more about their stories. Listening to them talk about their dedication and passion was both fascinating and inspiring.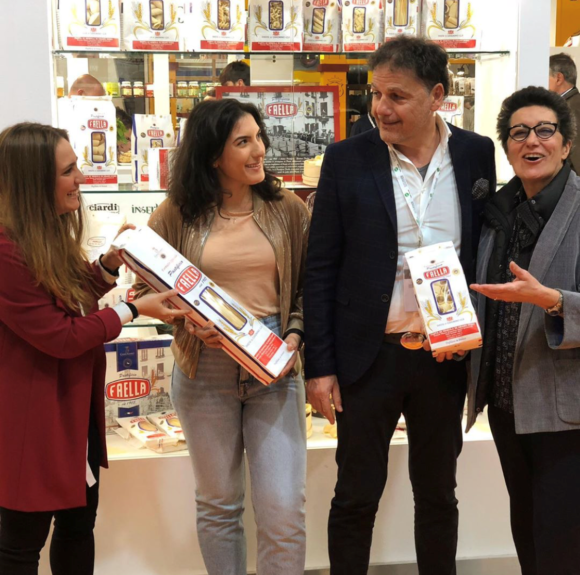 First stop on the Tutto Food tour was Sergio from Pasta Faella. He explained to me that he has three criteria for perfect pasta: first, it all begins with the quality of the flour used. Second is the long drying process with low temperatures. Finally, third are the bronze dies that extrude the pasta dough. When all these three points are checked off you end up with a really fabulous dry pasta.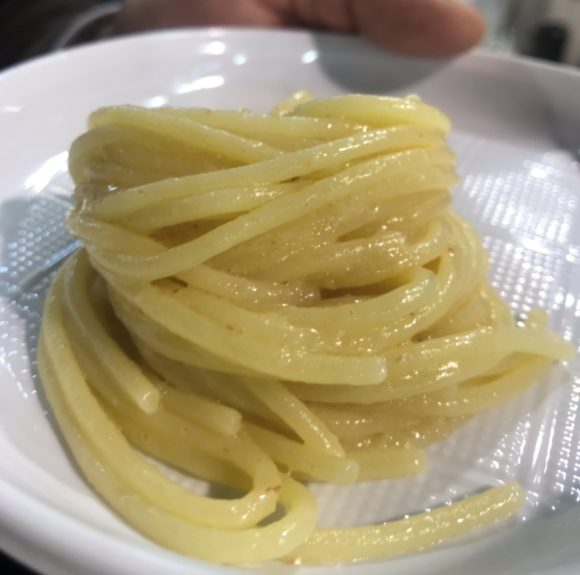 Second stop on our Tutto Food tour was Maida. While Francesco Vastola explained his operations to me, I munched on delicious friarielli which have a robust flavor and are seasoned with fantastic olive oil (produced by Francesco himself), vinegar, salt, and a little chili pepper for that added punch of flavor. I am in awe of how magnificently he delicately constructs his towers of baby artichokes in his glass containers — they are works of art that should be displayed at the Metropolitan Museum of Art!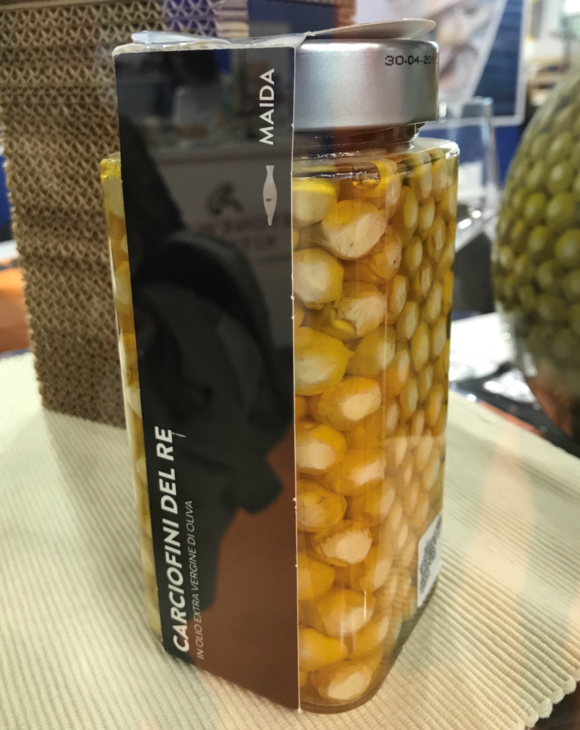 Third stop was Sapori Vesuviani, Pasquale is SO passionate about his piennolo tomatoes. He is a 4th generation tomato farmer and is obsessed with quality. Instead of a harmful pesticide, he uses a mushroom spray that protects the integrity of his tomatoes in the field. I always find the taste of piennolo tomatoes pleasantly surprising, they have a very unique flavor: first bitter then sweet.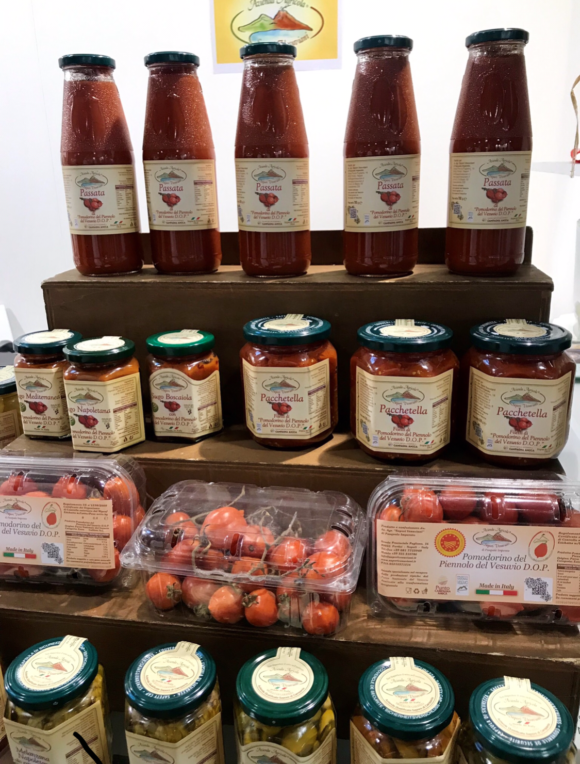 Fourth stop, was Gabriele of La Nicchia. Gabriele creates many delicious caper and zibbibo grape products. Gabriele gave me tips on how flavorful capers should be preserved and a long list of the "DO NOT" commandments for capers. This list includes: capers should never be in loads of salt, they should never be mixed with a solution of salt water, and they should not be mixed vinegar.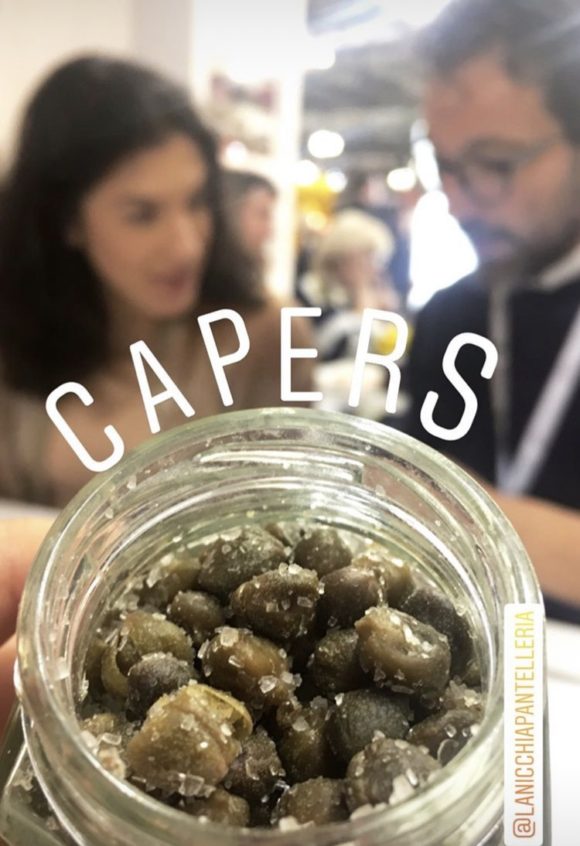 Our last and final stop at Tutto Food was the Molini del Ponte booth where we met Flippo Drago. He explained to me what he looks out for when producing healthy and delicious flours. He likes to call his flour "wheat juice." He shared with us 3 tips for identifying good flour. First, at first glance, it's the color of hazelnuts. Second, when it's mixed with water, it has a perfume of honey and sugar. Lastly, when you shake the flour the milled grains remain compact and do not separate.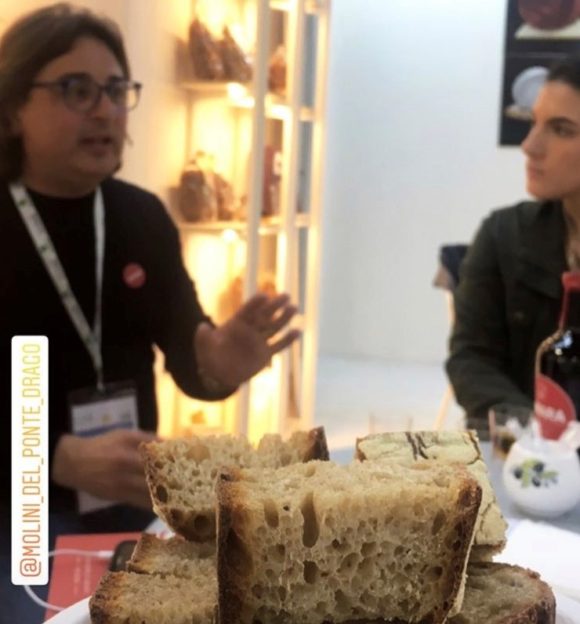 A wonderful time was had by all at Tutto Food. Grazie mille Jacqueline and welcome to the Gusti Team!