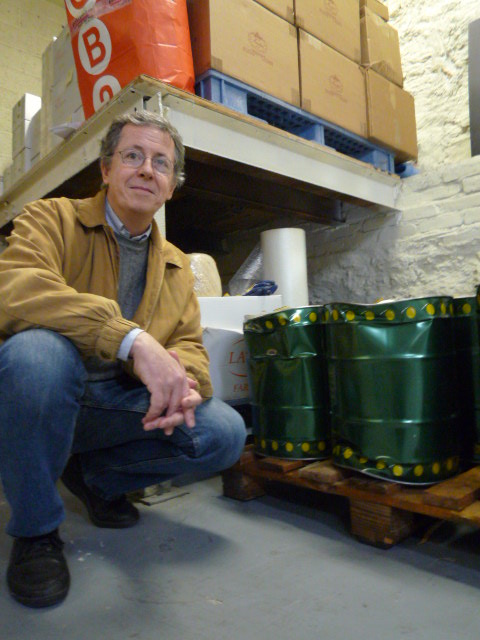 This is John Elder, of IS America, the US operations of the shipping company Italsempione. A shipping company is one of the importer's most valuable partners – especially if you import food. It took me a while to figure it out but now, I know it well! In fact, we changed shippers many times during Gustiamo's life. We have been working with IS America for the last four years. Their: attention to detail, knowledge, communication with the Italian counter part, professionalism are beyond good. They are exceptional! Listen to what just happened. Our last shipment had 3 big tins (25 liters each – big tins) of Tratturello EV Olive Oil which arrived damaged. It happens, of course! Everybody in this business understands. Instead of starting a long song and dance, pointing fingers and making us all waste a lot of time, Edoardo Simioni, the principal at IS, consulted his collegues and said: I know this olive oil is very good; we'll buy the damaged cans, transfer the oil into bottles and we'll use it ourselves! The day after, John and Luca came to the warehouse to pick up their cans.
Two points:
– if you are friends of Edoardo, John or Luca's, you know what is going to go under your tree! Lucky you.
– Edoardo, John and Luca, not only are you good business partners, you are great friends! You'll have Gustiamo forever. Hope this doesn't sound like a threat!
Grazie.