The Latinis have been making pasta with Taganrog durum wheat for many years. Taganrog wheat has a great story (read it here) and it is a beautiful plant. It has a golden color and stands nearly 170 centimeters tall with long blonde whiskers and large, glossy grains. It's a variety of wheat of excellent quality, robust with short ears that tend to tear away from the stalk rather than grow longer.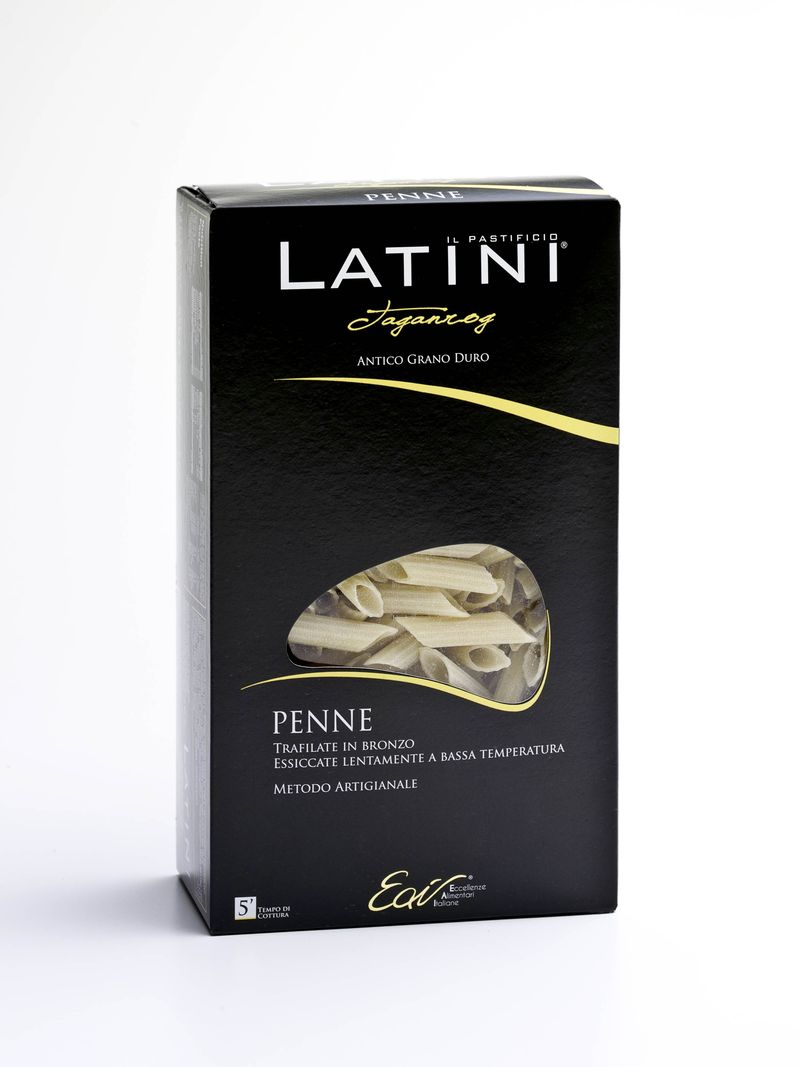 The pasta, in its dry state, can have a protein value of up to 18 percent from top harvests, which is a lot!
During cooking, it retains its golden color to emerge with mellow flavor and delicate fragrance reminiscent of freshly baked bread.We suggest that you first taste the cooked pasta alone, without a sauce. The pasta maintains a firm bite and a round, harmonious sensation on the palate.
The Taganrog Line is well suited to light sauces based on seafood, including mollusks and crustaceans, as well as white meats such as chicken and rabbit. It makes an ideal match with all types of vegetables and legumes: zucchini, chard, spinach, potatoes, lentils, beans. It also makes an excellent base for cold pasta salads.