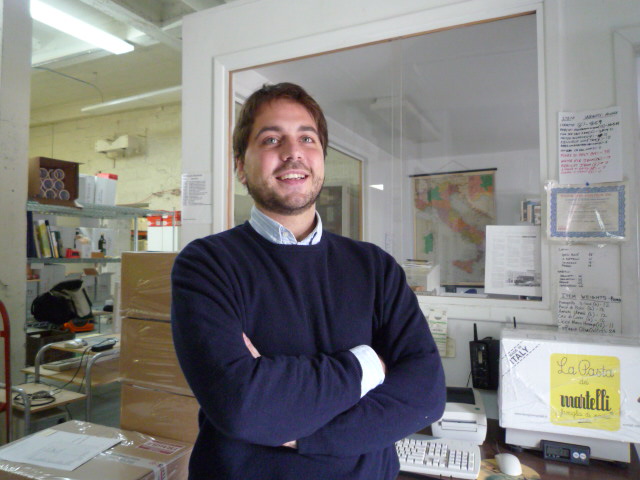 This is a story of honesty, passion and persistence: all winning ingredients for a long succesful relationship.
Stefano emailed Gustiamo last March, out of the blue. Just graduated from the Slow Food University of Gastronomic Sciences, it was difficult for Stefano to find a job in Italy. He wanted to come to work in America. Yes, and I want to become a rock star … I thought, at first! Do you know how many similar emails we receive? A lot! What made me think this was not such a crazy idea was the fact that Stefano seemed honest, had a real passion for food and he was persistent without driving me nuts. After many emails, skype calls, a meeting in Roma, visa application, Stefano's dream came through and he is now in our office.
Stefano knows (or would study) everything there is to know about Italian real food products and how to use them. He will tell you to break a bay leaf in the stew to release its fragrance (I did it, last night, when I made my beef stew: what a difference!); what is the difference between basil from Pra and your ordinary basil; what is the proper name of the little barrels where the traditional balsamic vinegar ages for decades (vasselli). Wait until his English becomes perfect (a couple of weeks?) and watch out! Stefano, welcome to Gustiamo and good luck to you!