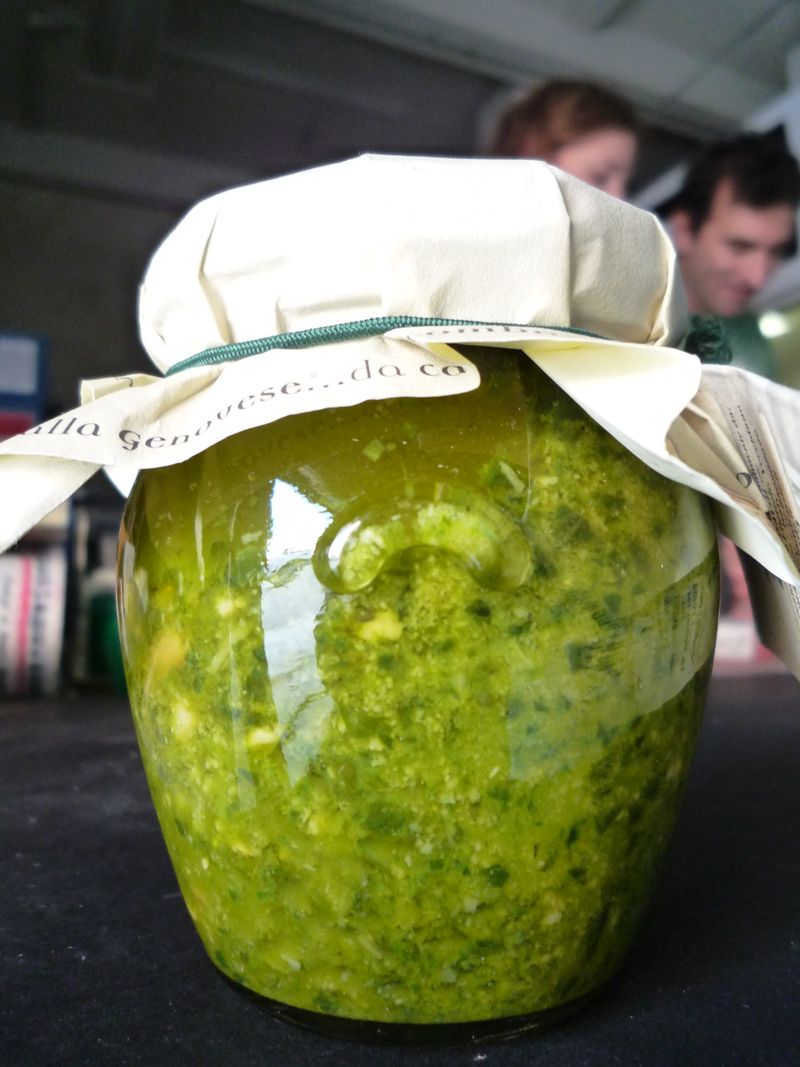 Casa Lombardi not only uses basil genuinely from Liguria – it's particularly the famous basil from Prà (a small village on the southwestern outskirts of Genova). Prepared with infinite passion and expertise by Francesco and Lorenzo Lombardi, who have succeeded in combining the classic ingredients – basil, of course, but also extra virgin olive oil, pine nuts, garlic, Parmigiano and Pecorino Romano – this condiment has an arresting aroma that will not only delight your senses, but prove hauntingly persistent in your memory.
Moreover, making pasta with this pesto sauce is really simple. Cook and drain the pasta, put in back in the pot, pour in the sauce, add some water from the pasta to taste, stir and you're done! A jar is good for 4 people.
Now, the official and formal commercial: If you want to use the perfect pasta shape for pesto, you might like to try Trenette by Latini, made in the Marche region by Carlo and Carla Latini.