Mark Bauman is a long time Gusti Customer and a fantastic foodie. Not only does he love to cook with Italy's Best Foods, he loves to tell us all about it! Receiving an email from Mark, full of his fantastic photos and mouth-watering descriptions, always brightens our day.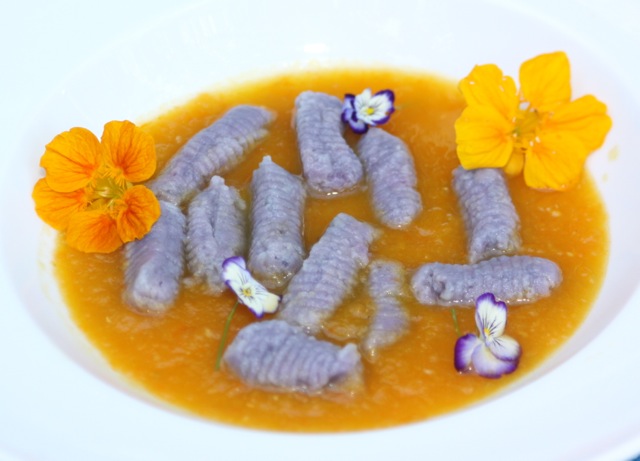 We were amazed at what he did with our Yellow Tomato Passata.  Here it is, to the left. This "Purple potato gnocchi with yellow tomato sauce," which he says he made with "onion and garlic along with some yellow tomato passata from Maida Farm in Campania that I got from Gustiamo.com and put it in the freezer for future use. I thought about what I might do with it and thought that making gnocchi with purple potatoes might make a nice color contrast and so, this dish."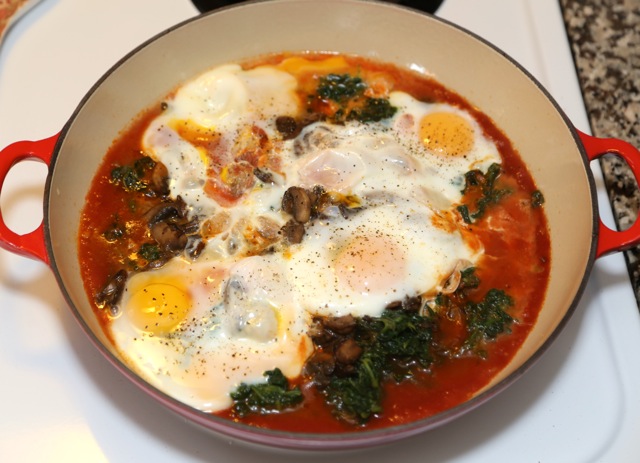 For Christmas we heard from Mark again! He said, "We hope that everyone at Gustiamo had a wonderful Christmas, filled with family, friends, love and good eating as well. I made a quick brunch dish yesterday with some ingredients on hand, including some from Gustiamo. I had on hand some tomato sauce made with DANIcoop tomatoes."
Looks delicious Mark. Grazie! Buon Anno Nuovo!