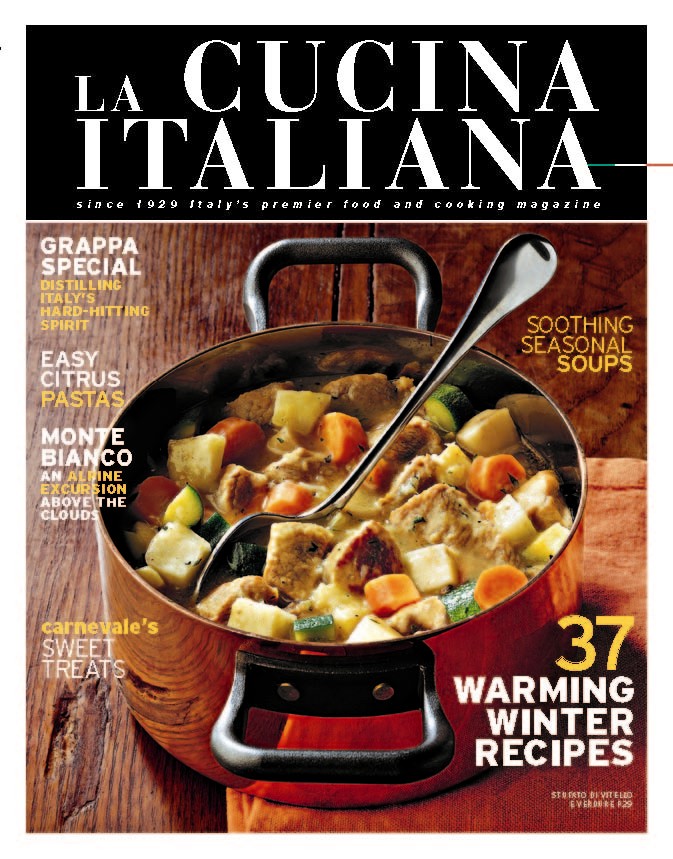 We love this magazine and always read and use it, as our mothers did, and do, in Italy. In fact, La Cucina Italiana magazine is an offshoot of the Italian "La Cucina Italiana", which is the oldest cooking magazine in Italy (in the world?), being published since 1929. If you went in our mothers' kitchens you would see the full collection proudly displayed in their kitchen or nearby, somewhere convenient where it could be easily and constantly consulted.
We do the same in our kitchens in America. We really use it. For example, I saw a recipe for "sformato di cavolfiore" in its November issue. Now, I make it all the time, including last week for our Gustiamo Holiday party. It's not too quick, but it is easy, delicious and looks like a real chef cooked it. We want you to enjoy the magazine, too and struck a special deal with our friends who run it. If you place an order over $80, you will receive a FREE yearly (8 issues) subscription to the magazine, compliments of Gustiamo and our friends of the magazine of La Cucina Italiana.
You must tell us you want the subscription, though. Pls, write in the special instruction of your shopping cart "Cucina".
As an added bonus, HERE is the my recipe of the "sformato di cavolfiore" and artistic photograph of end result. I wrote it here for my own benefit, too. My copy of the page with the recipe is so stained and greased, I can hardly read it anymore. Make it, ask questions… you'll be amazed how good it is!