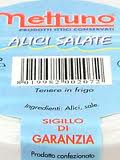 Anchovies enhance the flavor of every dish and bring out the character of every ingredient, without leaving a strong fishy taste! Here is a wonderful recipe of Lamb Chops cooked with anchovies and capers written by Melissa Clark in the New York Times.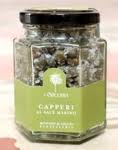 She says that this dish can even be served to friends who do not like anchovies because they would not notice it.
I've been trying this recipe over and over.
Confirmed, you really do not taste the anchovies. It takes no time to pan cook the meat and the dish is wonderful and very tasty. Of course, I use the best anchovies from Cetara and the best capers from Pantelleria. The Best ingredients always help.
Try the recipe, standing ovation guaranteed!!!