Marco Colzani is a serious bean to bar chocolate maker. His specialty is coaxing the maximum flavor possible out of green cocoa beans, which he sources from single origins around the world.
Marco is a trained wine scientist with a degree in agriculture. He applies much of his knowledge of grapes – origin, terroir, fermentation, acidity, sugar, and oxidation – to his true passion: chocolate.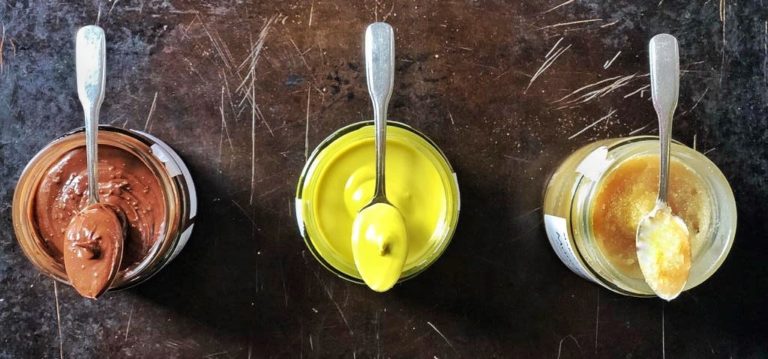 In addition to chocolate, Marco makes these famous sweet spreads: Chocolate + Hazelnut, Pistachio, and Almond.
Fruit covered chocolate bricks and squares are the newest addition to our Marco Colzani collection. They arrived to the USA for the first time ever, just a few weeks ago, and were met with the warmest welcome! Both the NYTimes and Wall Street Journal write about them: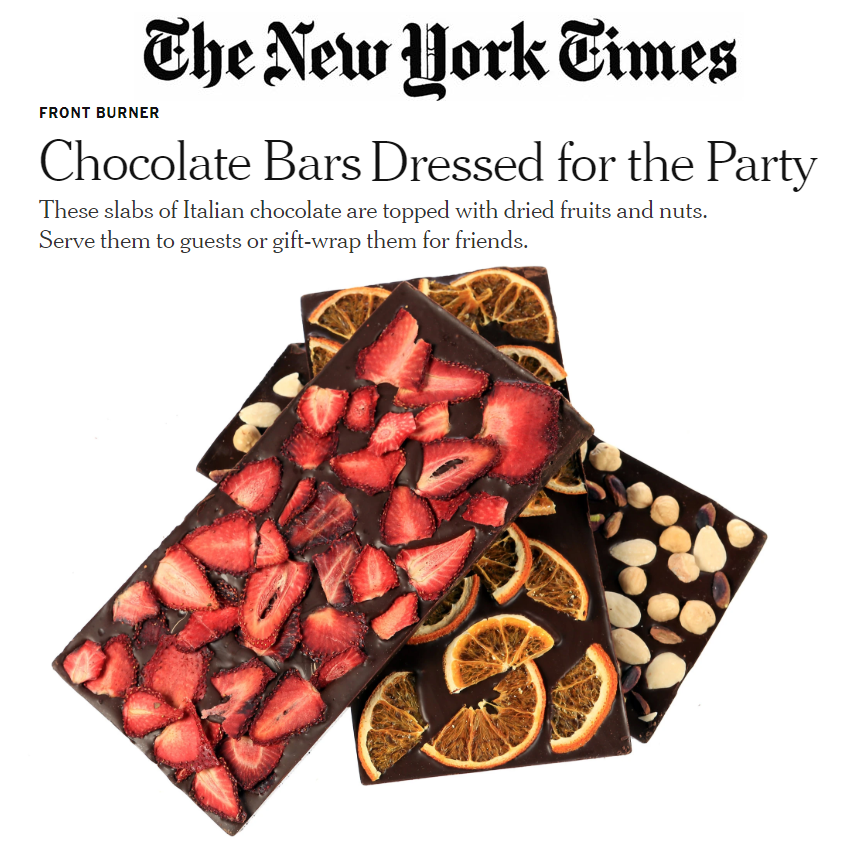 Florence Fabricant calls Marco Colzani's chocolate bricks "Chocolate Bars Dressed for the Party."
"Just put one of these beautiful nine-and-a-quarter-inch-long slabs of dark chocolate — paved with dried orange slices, strawberries or assorted nuts — on a board with a sharp knife or small cleaver, and let holiday guests help themselves. You will not need to fuss with dessert."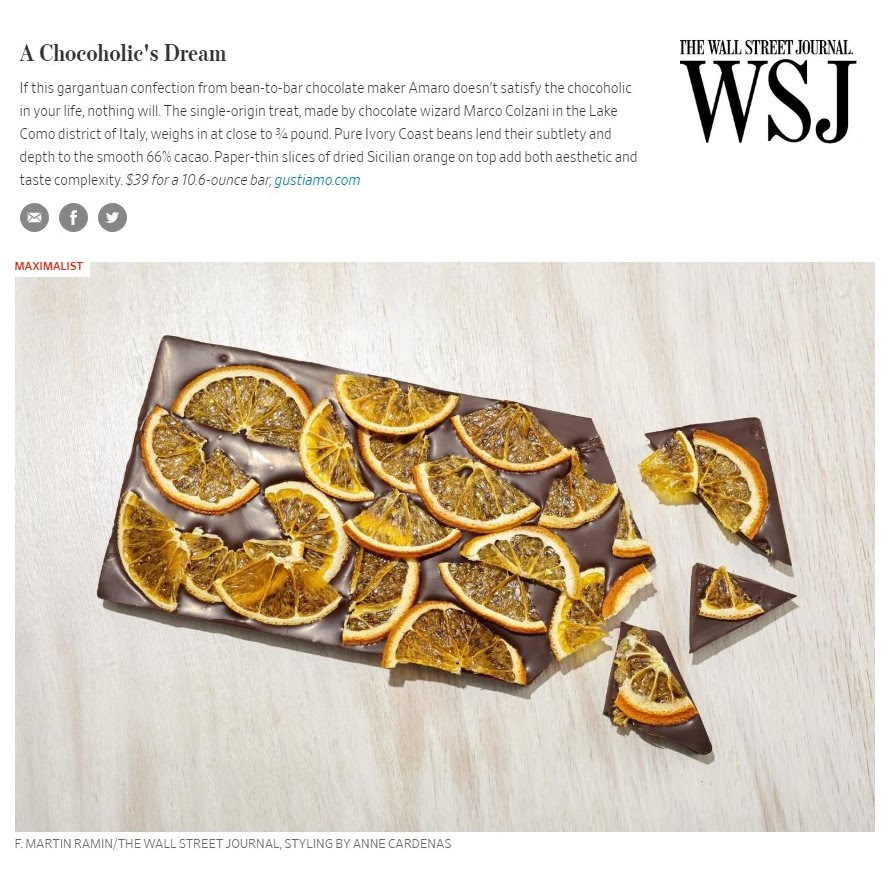 The Wall Street Journal calls these chocolate bricks "A Chocoholic's Dream."
"If this gargantuan confection from bean-to-bar chocolate maker Amaro doesn't satisfy the chocoholic in your life, nothing will.  Pure Ivory Coast beans lend their subtlety and depth to the smooth 66% cacao. Paper-thin slices of dried Sicilian orange on top add both aesthetic and taste complexity."
For all his sweet creations, Marco's philosophy is simple. As he says:
"When it's good enough to be eaten as-is, don't fuss with it and ruin it. Take away everything that is unnecessary, and try to come as close as possible to the original."