This bean to bar dark chocolate is almost a foot long and contains 66% cacao from Ivory Coast. Each bar is topped with fruit and nuts, sourced with the same meticulous attention that Marco uses to find his cacao beans.
The toppings are not overwhelming, Marco tells us that "the strawberries, oranges, and nuts help to bring out the extraordinary natural flavor of the cacao. The chocolate itself is smooth and rich with notes of ripe fruit, toasted nuts, and cream." 
This is a big, thick bar of chocolate with the beautiful and well balanced addition of dried fruit and nuts.
Dark Chocolate Brick Topped with Strawberry
Marco sources these strawberries from Basilicata.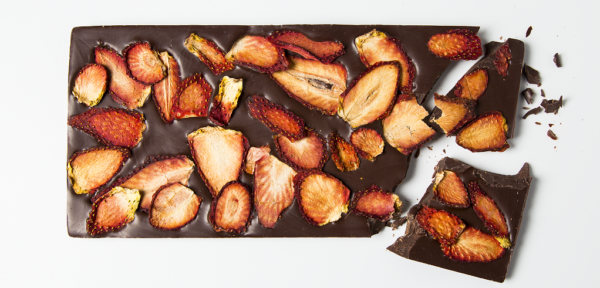 Dark Chocolate Brick Topped with Orange
Marco sources these oranges from Sicily.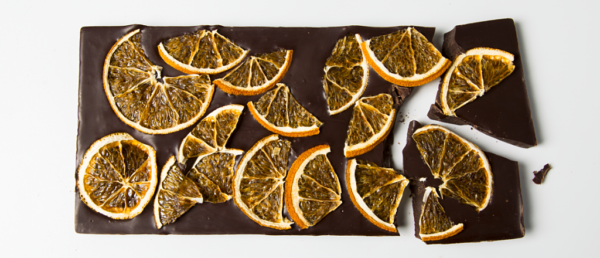 Dark Chocolate Brick Topped with Nuts
Marco sources these hazelnuts from Piemonte
and these almonds and pistachios from Sicily.