Use the right honey.

 

A life lesson from Sardegna. 
Tell us, what are you cooking this month?
Honey Brussels Sprouts, Honey Maple Carrots, Honey Cranberry Sauce, Honey Glazed Turkey, Honey Pecan Pie…Should we go on?
Do yourself a favor, use the right honey.
The right honey will do so much more than just add sweetness. 
Use the right honey for ANY dish calling for honey and you will find that your creation has a new, different, and more delicious flavor AND you will be able to taste the other ingredients better than before.
How to choose the right honey. Here's our honey break down for you.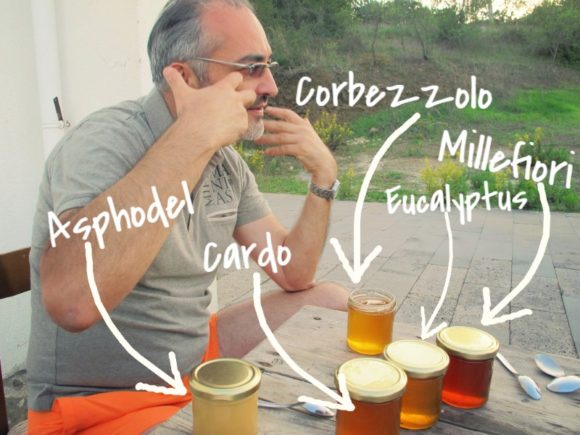 Asphodel is all orange blossoms + cream, vanilla + lemon, it's citrus and fresh. 
Cardoon is more spicy, as in nutmeg and cinnamon. It is rich with a long persistency.
Millefiori has those classic honey notes. Think caramel and dried fruits.
Eucalyptus is that more herbal honey, with hints of thyme, very slightly savory.
Corbezzolo makes you stop and say "whoa." It's bitter and complex.