Marcella Hazan passed away six months ago and left a big void in our hearts. I often talk to Victor and can feel his pain of living without his wife and companion of a lifetime, her wit, wisdom, and, of course, her great sense of food.
To honor Marcella's teachings and inspiration, the International Culinary Center is raising money to fund a scholarship, in Marcella's name. A lucky student will spend seven months in NY and Italy and will learn how to cook, think and speak (meaning, in Italian) as Marcella did. An impossible task, but you have to start somewhere. Kudos to the staff of the Culinary Center who were able to put together such a complex number of initiatives in such a short time. Bravissimi!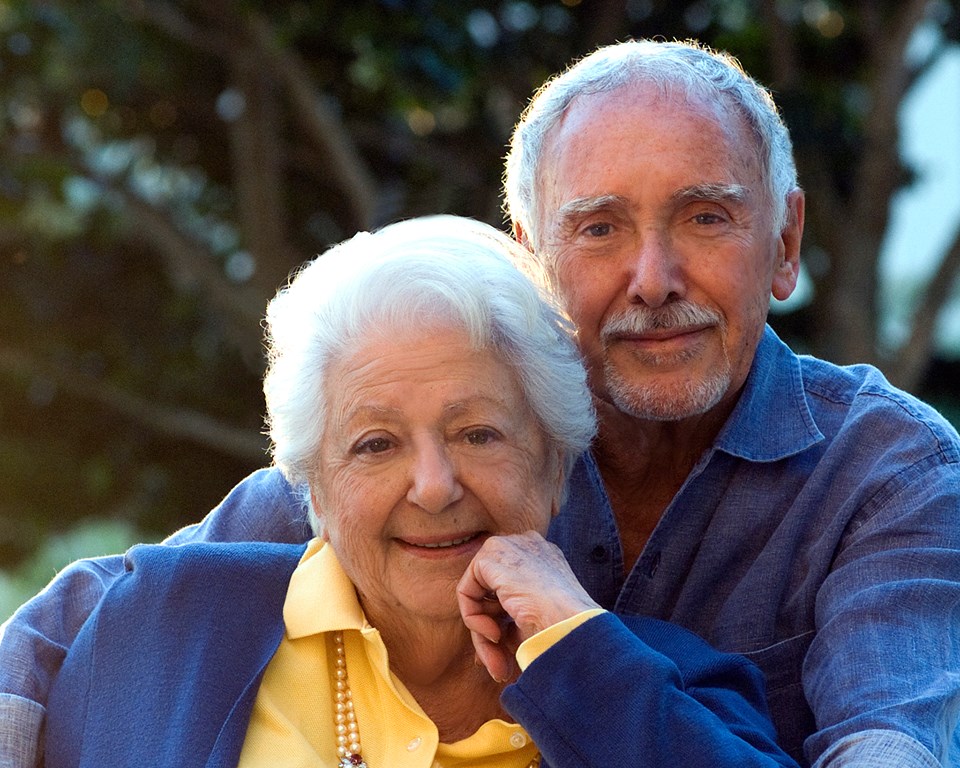 I am personally extremely proud that Victor asked Gustiamo to help. Victor says about Gustiamo:
"Marcella and I have depended on Gustiamo from its first day, to supply us with the basic ingredients of a good Italian table, each patiently tasted and selected at the source by Beatrice. Every one of the artisanal foods that Beatrice brings from Italy has the distinctive flavor that we would insist on if were shopping for them ourselves in Italy. Victor Hazan"
Certo, we are extremely proud to help the scholarship in Marcella's name. We prepared a basket and we called it "Marcella's Favorites."  Not difficult, Marcella was our customer and these were the products she always had to have in her pantry. We selected the content of the basket with Victor, who says: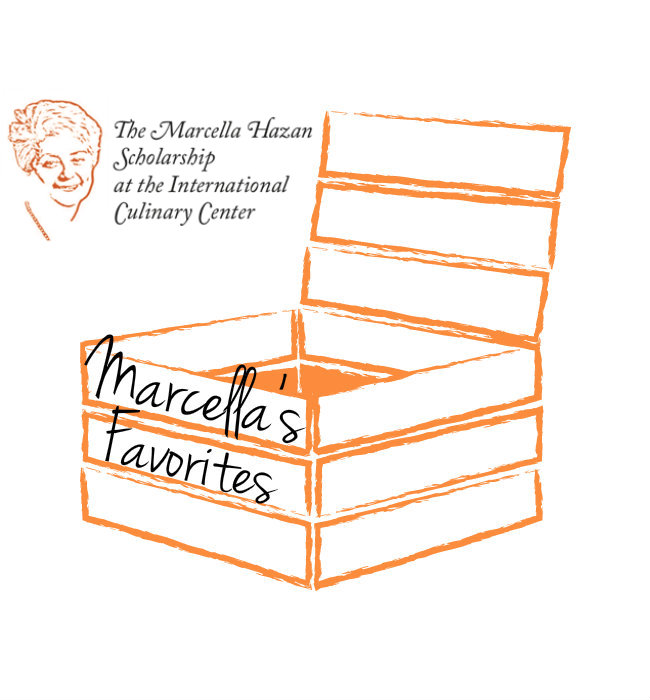 "There were some things that Marcella retained could never be lacking in her kitchen – genuinely fruity Italian olive oil, fragrant red wine vinegar that she regarded as an indispensable condiment in any salad, the superior pasta of slow-paced artisans working in small batches, carnaroli, the matchless rice variety for risotto, sea salt, and the flavor foundation of numberless dishes, good anchovies. There are prize samples of each, and of others, in the munificent basket of Marcella's favorites assembled by Gustiamo."
Marcella's Favorites basket is here. Gustiamo will donate 30% of the proceeds from the sale of the basket to The Marcella Hazan Scholarship. We are sure to raise a lot of money for the scholarship. I know Marcella is watching, I hope Victor will smile.