We don't want to say to much. We generally like to keep the details of our Warehouse Supper Club series under wraps. But we have to share "Gustiamo: l'eccellenza del cibo italiano in America," an article by the vivacious Laura Arrigoni, creator of Vivere New York. Yes, Laura writes for an Italian Audience, so her blog post is in Italian. Give it a try! We bet you will understand more than you expect!
"Gustiamo rappresenta i piccoli produttori italiani (molti appartenenti anche allo Slow Food) e senza dubbio NYC è sempre più ricettiva all'alta qualità dei prodotti artigianali, specie se di provenienza italiana. Il prezzo è relativamente più alto se paragonato ad altri prodotti di importazione, assolutamente giustificato dalla loro bontà.
Ottima risorsa per tutti gli italiani residenti all'estero e per gli amanti del cibo, oltre a consegnare direttamente ai privati, rifornisce anche diversi chef dei ristoranti/boutique di NYC.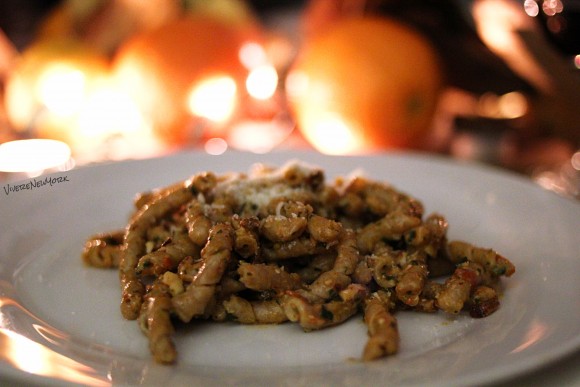 È assolutamente da tenere in considerazione anche nel caso in cui vogliate fare un regalo speciale a chi vive negli States: ricevere i prodotti di gustiamo è un po' come portare a casa un pezzetto d'Italia.
Seguite anche voi gustiamo sui social come Facebook, Twitter e Instagram: capirete presto il perché del suo successo in America.
Presso la sua sede, al 1715 West Farms Road, tra E. 173rd e 174th Street, del Bronx, Beatrice ha iniziato ad ospitare serate esclusive al fine di creare una piccola comunità per gli appassionati del settore e qualche sera fa ho avuto il piacere e l'onore di farne parte anch'io… Beatrice, Danielle e Edoardo hanno mille progetti per Gustiamo e sono sempre interessati a conoscere ragazzi che amano il mondo del cibo vero, fatto da persone e contadini."