The first time I heard of Marcella Hazan, I had just moved to NY from Italy in 1989. I was amazed how popular Marcella was in America. I remember I thought she was just another veal-parm-with-a-side-of-spaghetti kind of chef. Gosh, was I mistaken! I started to follow her, I talked to her, I invited her to dinner. She accepted. Yes, she did! It was November 2002 and by then, I knew so much of Marcella Hazan, she had become my hero, too. And I had panic attacks thinking about what to cook.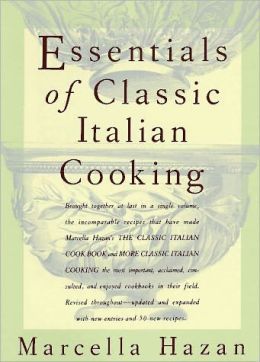 So what did I cook for Marcella and Victor? I remember like it was yesterday. The menu: Mozzarella in Carrozza, Penne with Gorgonzola Sauce, Pollo ai Due Aceti, and Beans with Sage; all Marcella's recipes. I thought I was very clever. But that feeling did not last. Right before the pasta was ready, I had a crisis with the Gorgonzola Sauce which had become too thick. Marcella, in her infinite wisdom, guffawed at my panic and added some cream while, naturally, letting me know that I was a dummy for not coming to this conclusion alone.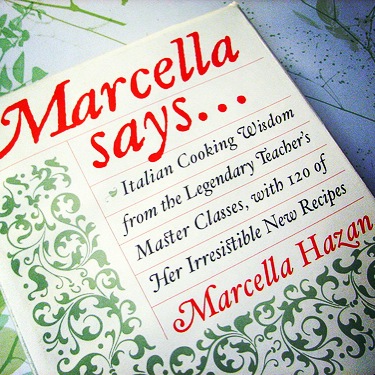 Marcella drank Jack Daniels before and during our dinner; and after dinner, we sat around smoking (yes, I was once a chain smoker) and bantering in Italian, our native language. I soon learned that Marcella and I shared some key character traits including tendencies towards sarcasm and impatience.
When I visited Marcella and Victor at their home in Longboat Key, she was very proud of her kitchen, small and custom made, everything was reachable from only one position. I noticed she didn't have a microwave oven. She said she never owned one. One more thing we had in common and I felt good, I was not the only weird person left on this planet! Marcella prepared handmade tagliatelle. It was an afternoon I will never forget.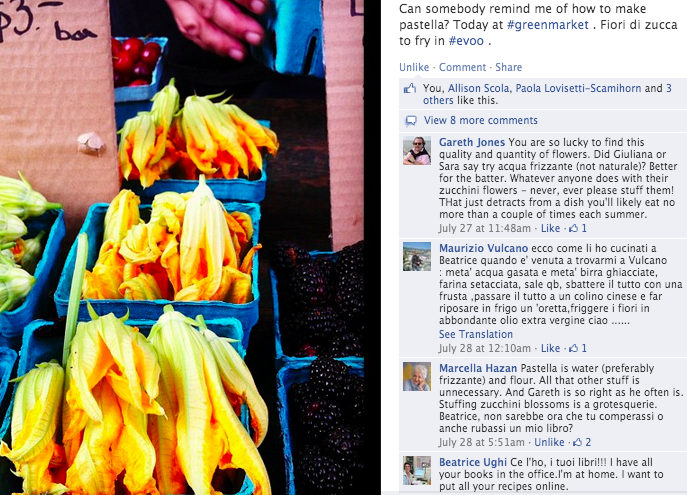 Ever since we met, Marcella has continued to school me, the last time being a couple of months ago via Facebook. I was frying Fiori di Zucca and needed the recipe for pastella. Lots of friends trying to help. She jumped in, with her authority and shut everybody out. Only mineral water and flour, no stuffings, she said, don't you have my books? Of course I do, but they are in the office. I was frying at home. Thank goodness she was reading. The Fiori di Zucca came out fantastic.
The fact that Marcella and Victor have been long time Gustiamo customers has been a huge source of pride for me. I know that Marcella respected our commitment to Italian food artisans.
Cara Marcella, we will miss you very much. So so sad. Grazie for all you taught us. We will continue without compromises and with integrity and we will think of you. Always. Hope you are still reading.