Pantelleria produces the world's best capers, and that's a fact. But what is it about the island that makes their capers so delicious? Journalist Laura Van Stratten found the answer in her article for luxury lifestyle magazine Robb Report: "Meet the Sicilian island that produces the world's best capers." What did she discover? It's all in the terroir.
Pantelleria is quite simply the perfect habitant for the caper plant. This small, black-soiled volcanic island is administratively part of Sicily, but is geographically closer to Tunisia than mainland Italy. Its arid, rocky, windswept landscape is just what caper plants love. We've imported caper products from the island's premier producer, La Nicchia, for more years than we can remember. We simply can't imagine using any other kind. Gabriele Lasagni, whose wife's family founded La Nicchia over 75 years ago, says Pantelleria's soil is "the perfect nourishment for the caper plant." In fact, the flowering plant "grows wild in seemingly every nook of the nearly shadeless isle."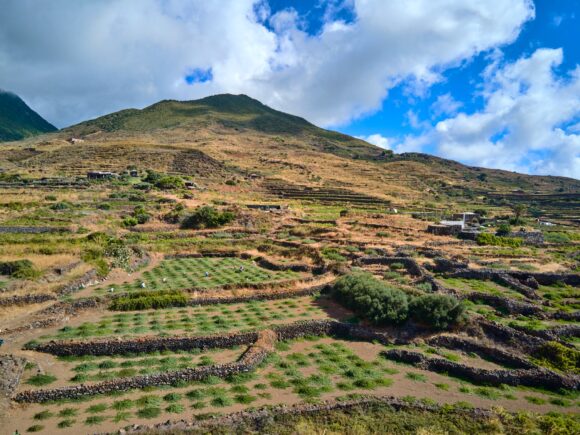 With its abundance of capers, it's only natural that Pantesco cuisine is chock full of them. But they use more than just the caper buds and berries:
"Take a tip from Pantelleria, where the fruit is more than a condiment, with cooks utilizing the whole plant. Fermenting the small, flat leaves provides a neat solution to the avalanche of capers rolling off a bagel with lox."
An elegant solution to a problem we didn't know we had! And we're no stranger to fish with caper leaves. In fact, one of our favorite ways to eat them is on bruschetta with Sicilian sgombro sott'olio, sun dried tomatoes, and mozzarella. Fish not your thing? Try them deep fried in extra virgin olive oil for a novel addition to your next aperitivo spread.
Read Lauren Van Straaten's full article on Robb Report here.