Gustiamo has been in business for almost 10 years. About 8 years ago, when we moved to the South Bronx, we met John Fusco, a contractor from Caserta who, in his early 20's, moved to America. His company is Caserta Contracting, Inc., what else? John is not only our landlord, he watches out for us. He talks and looks like he just stepped out of The Sopranos series and not only because he always wears elegant double breasted suits. You want to be John's friend and we are!
I always forget I shouldn't shoot with the camera vertical. So, tilt your head, click on the arrow below and watch the video.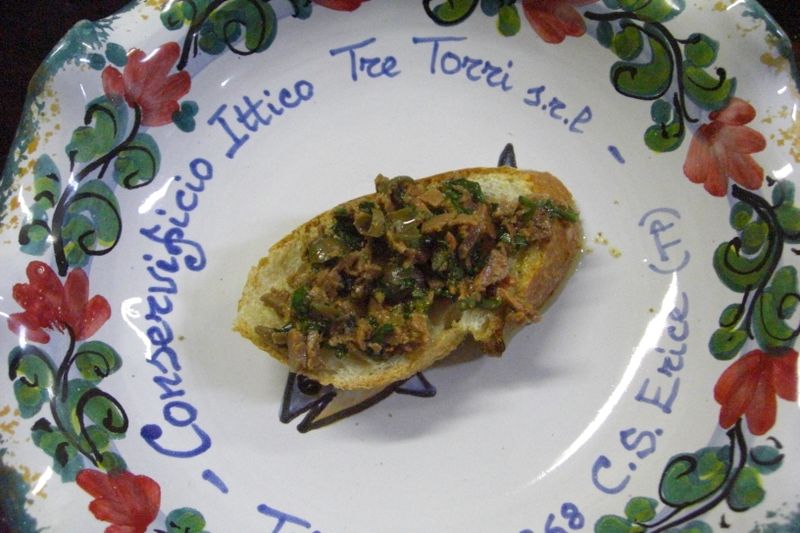 John comes to see us often. We love it. He also buys our food (ah, if we could just pay our rent with food!). Today, at lunch, we had bruschetta with bottarga di tonno. He never had bottarga before and it was love at first bite (second and third…). So, his shopping cart was: bottarga by Tre Torri (see dish, on the right?), capers from Pantelleria and 2 bottles of Tratturello EV Olive Oil. Grazie John!