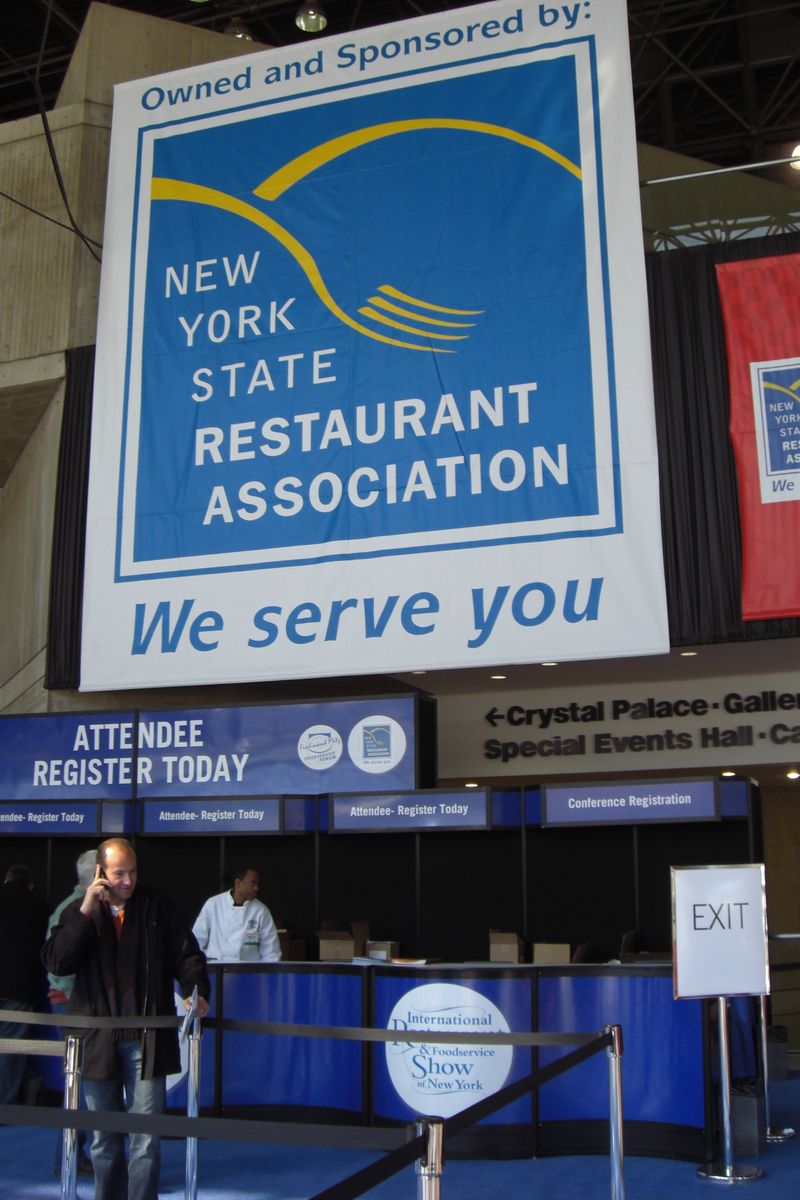 On March 2, 2009, I went to the Restaurant Show at the Javits Center in NYC for the first time. Perhaps the last time, too. Read on…
It's a small exhibition – small compared to the crazy kermesse of the Fancy Food Show which is held at the same Javits Center in NY during the summer.
This show is mainly hardware and software for big restaurants and chains – tableware, chairs for indoor/outdoor, cooking equipment, paper items like  doggy bags, menus covers, neon signs, cleaning supplies or services, software programs and financial services like Amex.
Food exhibitors included the usual suspects: Dairyland, Baldor. Great companies for big restaurant chains, yes, but another indication that this Restaurant Show has little interest for Gustiamo, Inc.
There was another food importer, Corrado's, which I had not heard of before, where there was a lovely guy singing. It was like being in a smokey tavern in a small town in Italy. When I stopped by, he was singing "Sara' quel che sara'",  a Ricchi e Poveri hit when I was in my thirties. It means "it will be whatever it will be", not to be confused with "che sara' , sara' ", a completely different song. But the meaning of the title is the same and very appropriate to these grim times.

Click on the arrow and listen! Well, hard as it is to admit, I have a horrible voice. I can't sing if my life depended on it, but I do love it. So, this is the deal: if you let me sing, we'll do the 2010 NY restaurant show. But not just one song – I want to sing for the whole 3 day duration of the show, like the singer at Corrado's.