This is me in Heaven (ie, in Padova) with Luigi Biasetto, the master pastry chef who bakes Gustiamo's Colomba (our traditional Easter cake), which just flew into our warehouse in the Bronx.
I tasted the first colomba last Saturday in the Bronx, and I was in Padova to see Luigi a couple of days later. It was a coincidence, of course, but a very lucky one, because I was able to tell Luigi how much we admire him and how grateful we are that he allows us to import his masterpieces!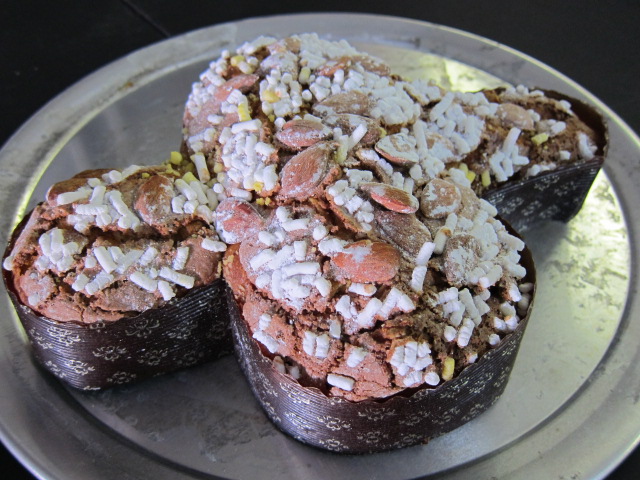 The Colomba is spectacular and in the video below he and his brother Alessandro explain why: it's a process, he says, he always changes something. In his opinion, his Colomba reached its pinnacle this year. Note its yellow colors, he says; it means we use fresh eggs yolks. Note the many almonds and fragrant candied orange peel. Note the holes in the dough (i'm not sure I understood why this is good, but I'll ask again).
I say, just close your eyes, have a bite and taste perfection! This Colomba is wonderful!