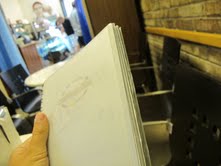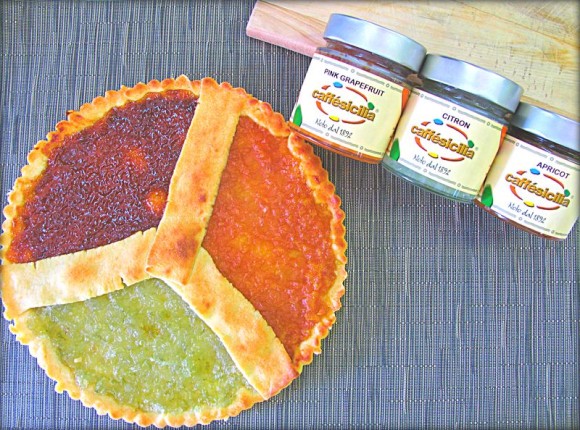 The Caffe' Sicilia menu is the size and weight of a small novel; the kind of thing that might constitute a great "beach read."
One of the most interesting things on this massive menu is "Pane & cioccolato con frutta," a gelato/sorbet dish that features the fruit jams and marmalades they make right in the Caffe'. Despite the presence of this fancy desert on the
menu, during our most recent visit to Caffe' Sicilia, Carlo Assenza told us that his favorite Caffe' Sicilia jam is orange marmalade and his favorite way to eat it is "on fresh bread. no butter."
Bravo Carlo, we truly appreciate your simplicity, really we do.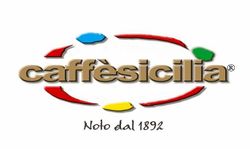 But at Gustiamo, we like to eat crostata and we REALLY like to eat crostata made with Caffe' Sicilia jams and marmalades. Feeling nostalgic for summertime in Noto, our latest adventure in crostata making resulted in a non-traditional crostata. Ok, maybe we went a little marmalade happy, but our Caffe' Sicilia Trio Crostata is "ottima." While tasting this tri-colored crostata in our office today, Frances, after taking a
bite of an apricot slice exclaimed, "this tastes like summer in a fruit orchard." What more can we say? Here is the recipe for Crostata.