The first time we met Bread Face we had 2 questions for her:
Does she eat the baked goods that she breadfaces with?
The answer is YES, obviously.
What does she think of Biasetto Panettone, Pandoro and Colomba?
The answer is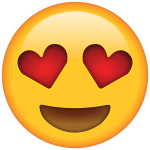 (heart-eyed emoji).
Bread Face is our favorite performance artist.  We are so in love with what she does, we have even tried breadfacing ourselves (Beatrice breadfacing with the team from Roman's).
So far, Breadface has breadfaced with Biasetto Panettone, Colomba, and Pandoro (twice!)
Earlier this year, artist and muse had a chance to meet in person. Bread Face and master pastry chef Luigi Biasetto met here in NYC. It was an epic moment that will go down in good gluten history.
Below is the complete Bread Face Biasetto series.