If it's the best panettone in Italy, it is definitely the best panettone in the world! Our panettone maestro, Luigi Biasetto of Pasticceria Biasetto in Padova, won the 2021 best panettone award from the prestigious "Artisti del Panettone" competition in Milan.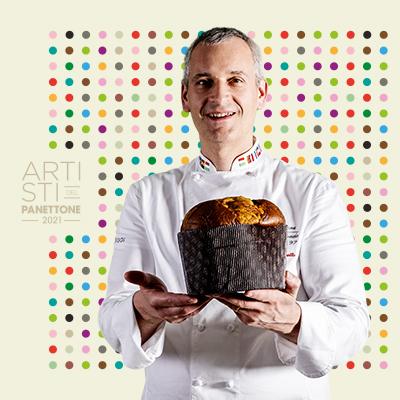 Luigi's panettone was up against thirteen of the best bakers in Italy in a blind taste test. The last to be tasted, Luigi was initially worried that palate fatigue may have set in for some of the jurors. But his panettone rose above the rest. Luigi credits his win to his nonagenarian lievito madre (mother yeast) used in his bakery, stating it was once again what had "created the magic" for him this year.
The jury was composed of the previous years' winner along with a selection of industry journalists and professionals from across the country. This is Luigi's second time taking home first place, having won the competition in its first iteration 4 years ago. This is the only Panettone competition Biasetto wishes to compete in: it is a serious, professional institution valuing panettone as an artisanal product.
In his acceptance speech, Luigi alluded to the rising success of Italian pastry across the globe in recent years:
" Panettone is an asset for Milan and for our country, which may be small on the map of the world but which is making a name for itself this year across all continents" – Luigi Biasetto
Congratulazioni, Luigi!
Read the full article here (link in Italian)