It has been ages since we made insalata di riso. In fact, the last time any of us can actually remember making this dish was in Italy which is frankly absurd since we all consider insalata di riso to be a quintessential summertime dish. In fact, while we were preparing our rice salad today at Gustiamo, Beatrice told us that she remembers her childhood summers in Italy always including a big bowl of insalata di riso on standby in the fridge for quick lunches in between trips to the seaside. Like most Italians, for us, the thought of eating something hot for lunch in the middle of August is totally unbearable.
Insalata di riso includes two essential ingredients: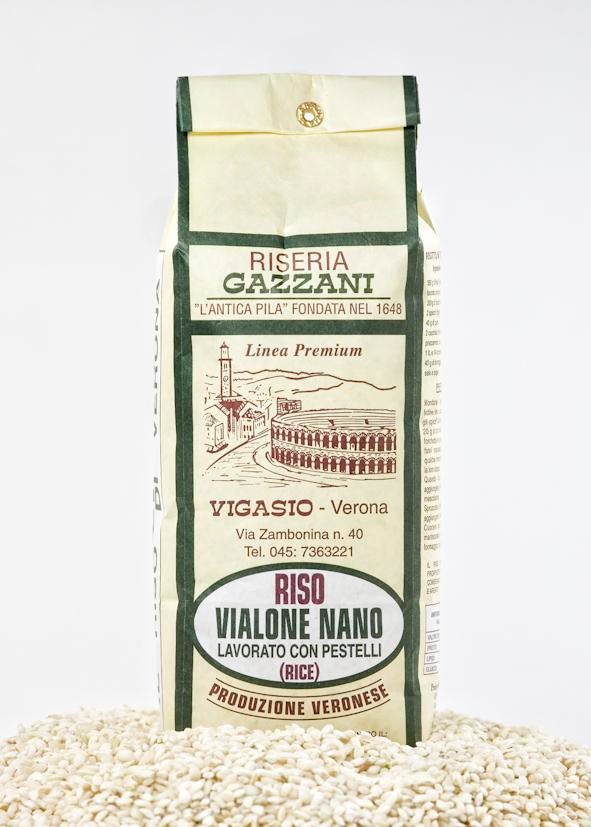 steamed rice and vegetables sott'olio (under oil)… the rest is left up to your imagination and your leftovers.
Today, we combined Vialone Nano Rice by Gazzani which we had simply steamed last night with a jar of Antipasto in Extra Virgin Olive Oil by Maida Farm. We love our Maida producer for many reasons, but this vegetable antipasto has especially captured our hearts for two: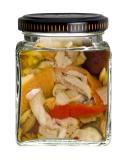 1. The Maida vegetable Antipasto is always different! Each glass jar contains a different vegetable medley based on what is ready to be picked during the week that farmer Francesco Vastola is harvesting.
2. These vegetables "sott'olio" are conserved under extra virgin olive oil that farmer Francesco makes himself! In the words of Beatrice, as she mixed the vegetables into the rice, "Produced more locally than that… you die." The Maida antipasto that we used today featured: eggplants, bell peppers, baby artichokes, celery, and olives to which we added some leftover zucchini as well has hard-boiled eggs and some of those fresh New York tomatoes that everyone seems to be celebrating recently. Here is the link to the Gustiamo official recipe.