You had a very long day, you're starving but have no energy to cook up a feast.
You want a lavish freshly made meal without leaving your home.
Friends/fam show up at your door, last minute, and you haven't been grocery shopping in days.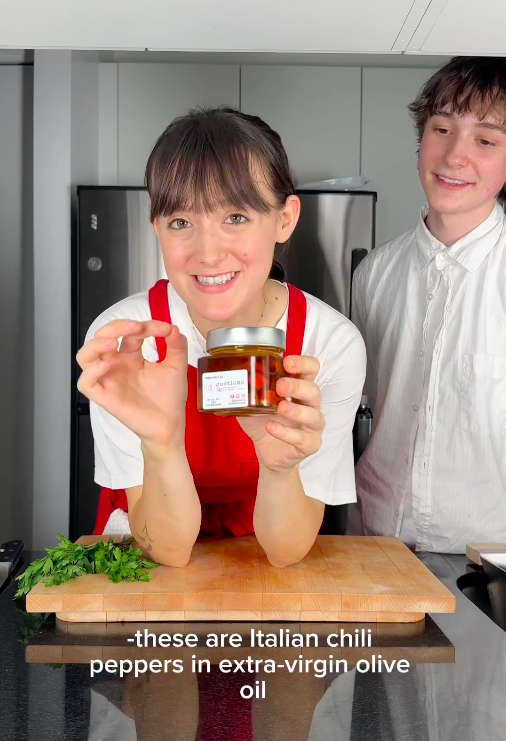 Well, you choose the story… In the case of our amica Aurora, it was a mix of the above.
Late night shift at a NY restaurant, wanted to show a colleague what real Italians eat. Midnight hunger, pantry pasta, made to impress? Spaghetti aglio olio e peperoncino!
We're officially naming spaghetti aglio olio e peperoncino national Italian dish. EVERY Italian has made it at least once, from students to expats to chefs at the end of service. To step up her aglio olio game, Aurora gets Maida Chili Peppers out of her pantry. Of course! A jar of Maida Chili Peppers means having both chili oil and crunchy chilis on call at all times.
Grab a bag of Spaghetti Faella and a clove of garlic, adjust heat to taste adding some of your favorite EVOO, and dinner is served. Spicy and full of flavor, effortless and satisfying, traditional and universal, spaghetti aglio olio e peperoncino are a revelation.
Ready to get cooking? Here's the full recipe.