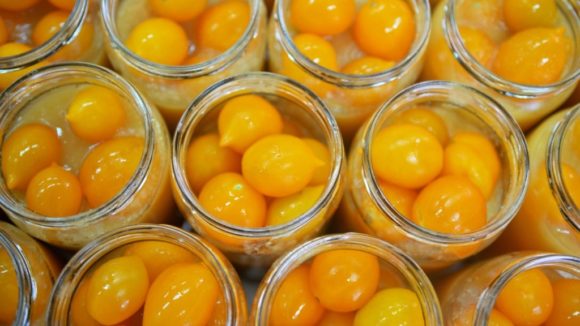 Yellow Tomatoes are here! Maida's Small Yellow Tomatoes are whole, with their skins, and jarred in yellow tomato juice.
These yellow tomatoes are true heirloom tomatoes. They belong to a rare and precious variety, Pomodorino Giallo a Polpa Bianca. Thanks to farmer Francesco Vastola and his family in Cilento, they are being preserved and kept alive through the generations.
These tomatoes are sweet with incredibly low acidity.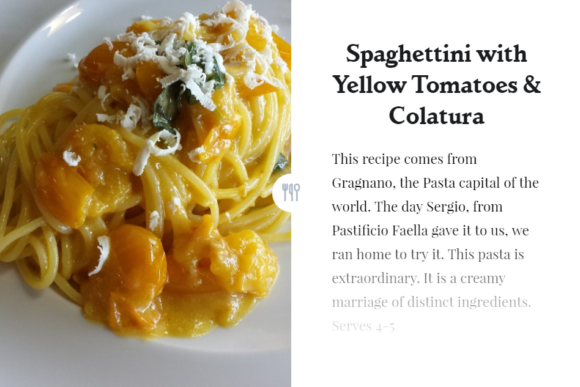 This recipe is perhaps our favorite with yellow tomatoes! It was first recommended to us by our wonderful pasta maker Sergio Faella and it has been a Gusti staple ever since.
Because of their natural pectin and low acidity, yellow tomatoes are perfect with fishy flavors. Think about your go-to favorite fish dish, now imagine it with yellow tomatoes: swordfish, cod, and salmon; what about calamari cooked in yellow tomatoes?
Get creative with Maida Yellow Tomatoes.