The latest masterpiece by Nancy Harmon Jenkins is out. Virgin Territory is the kind of book you can read cover to cover. It is full of recipes, stories, and information.
This book reminds us that the base of Mediterranean cooking is extra virgin olive oil. Let me rephrase that: the base of Mediterranean cooking is GOOD extra virgin olive oil. The EVOO must be good, otherwise whatever you do will be a fail.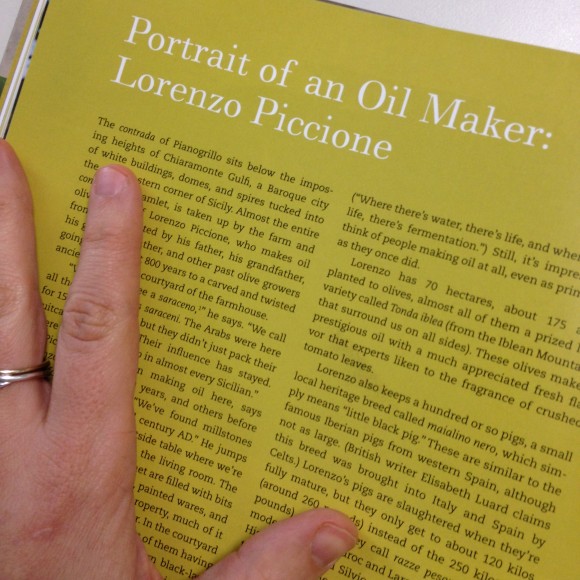 In this book, Nancy really goes deep into the world of EVOO, including what she recommends. We are so proud to say she lists practically all of our Extra Virgin Olive Oils as recommended oils in the book.
Lorenzo Piccione, our very own maker of Pianogrillo EVOO, even has a two page spread! Now that's our type of pin-up guy. As Nancy says, Lorenzo "was considered revolutionary when he began harvesting early and pressing immediately." In fact, there is no greater fan of Pianogrillo EVOO than Nancy.
We were just hanging out the other day with Nancy in NYC and we have big plans in the works to support good EVOO. Stay tuned for more on Mirabilis USA.