Let us tell you about our friend Victor Hazan. For those of you who don't know Victor, he is the best.  He is a wealth of knowledge with a wonderful sense of humor. He is simply the kind of person you want to be around.
We had the enormous pleasure of having Victor Hazan with us for all of our Fuori Fancy activities this year. He was our superstar guest of honor and we were so flattered to have him with us.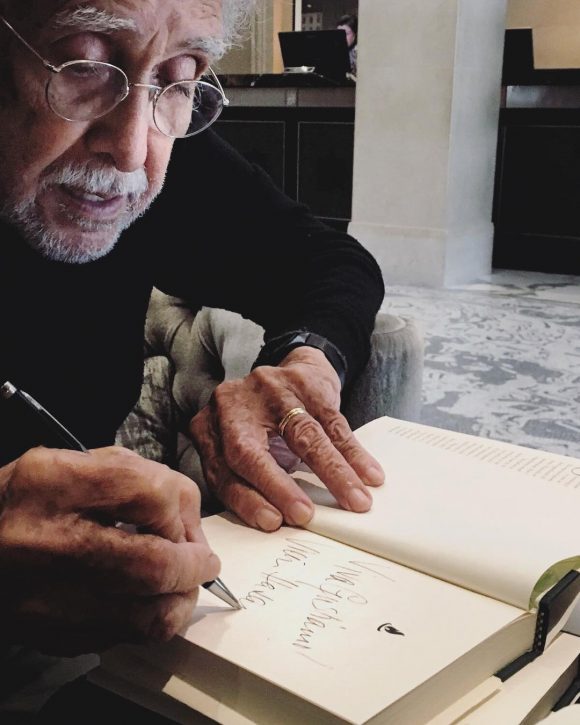 Did you know that he recently wrote a new book? It's called Ingredienti. He coauthored it with Marcella Hazan. We love this book and we love listening to Victor talk about it. We had an intimate chat with him at Archestratus Books & Foods in Brooklyn, watch the video; the stories that Victor tells about his life with Marcella are beautiful.
Another thing definitely worth listening to is Victor on Levi Dalton's I'll Drink to That! Podcast. They talk all about Italian wine, Marcella Hazan, and Italian identity. Molto interessante!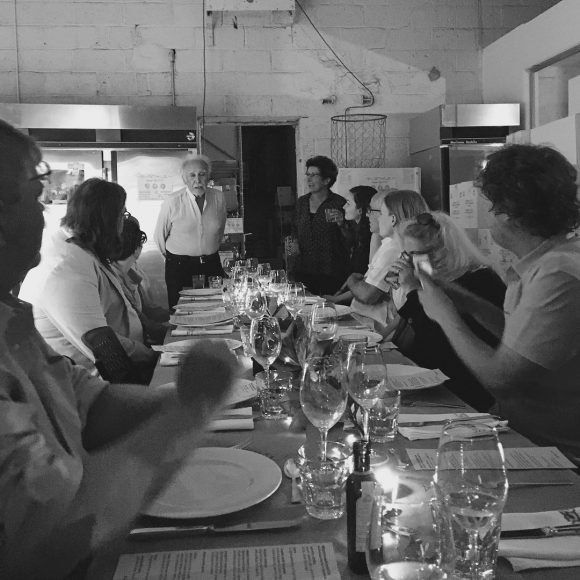 We also threw a popup dinner in honor of Victor, as part of our Warehouse Supper Club series. With the help of the wonderful Rick Easton, we cooked dishes from Marcella's books like Pasta con la Bottarga and Busiate Pesto Trapanese.
Victor, thank you so much for spending so much time with us. Let's do it again soon!