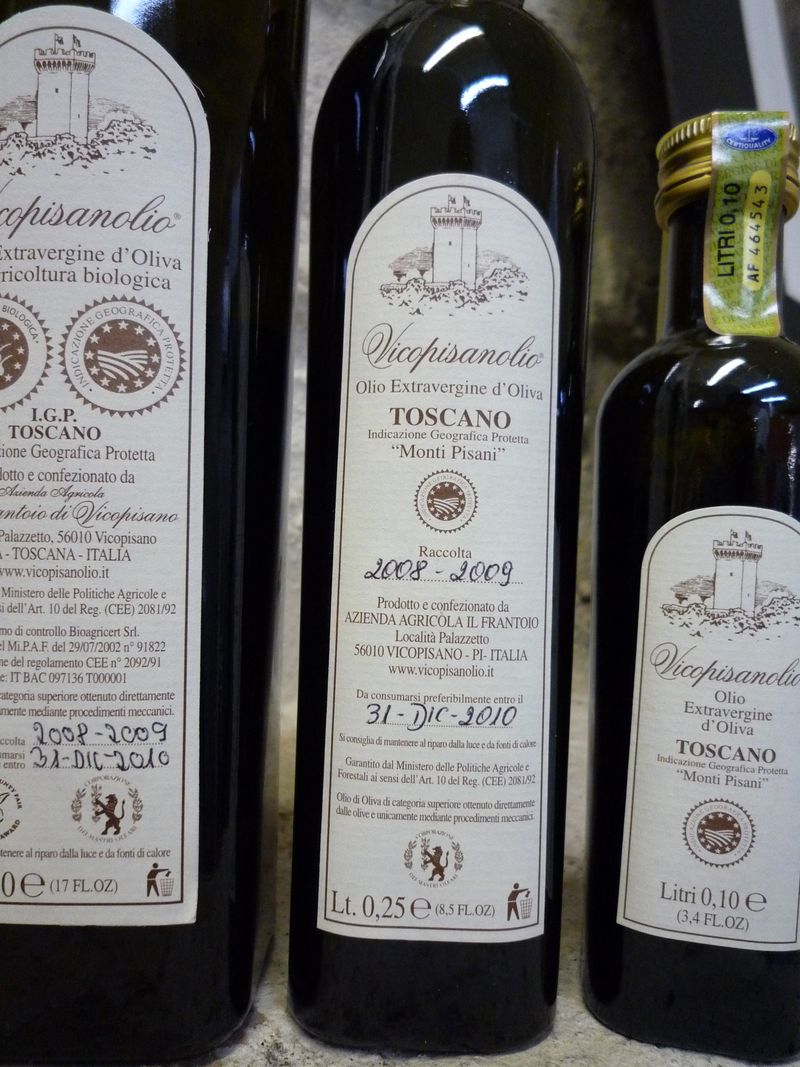 Finally! The 2008-2009 harvest of Vicopisano EV Olive Oil has arrived in the warehouse. It is always the last to arrive because the farm is located near Pisa, the northern section of Toscana and they start to pick the olives later than in the south of Italy. It was good to wait. The gold nectar is BEAUTIFUL! It even won the prestigious competition Pisa Unica Terra … L'Olio in February. It is organic, from local frantoio olives, made with love by Nicola Bovoli, his wife Lucia and daughter Simona and her husband Andrea and their little children Giulia and Francesco. They all live on the farm.
Nicola is a very good friend of Gustiamo's and we meet him often in Italy at all the trade shows. He also comes to NY every summer to do the Fancy Food Show with us. His farm is beautiful with all the olive trees and the mill, and here is one of the secrets of his splendid olive oil: the mill is in the property  and the olives are milled immediately after picking. I met Nicola last, in Torino, at the Salone del Gusto. Listen from the man directly why his olive oil is so beautiful. Click on the arrow, below and listen to him!
We want you to try Vicopisano Olive Oil, the big winner! At 20% discount through the month of April. Magic word is "Pisa".