I Sapori Delle Vacche Rosse cheese took first place at the 2022 Italian Cheese Awards in Bologna, coming out on top in the "Aged for over 24 months" category. Luciano Catellani is the mastermind behind this extraordinary cheese, the only one we import here at Gustiamo.
Special Cows
"I Sapori delle Vacche Rosse"' translates as "The Flavors of the Red Cows" in English. In fact,  Luciano credits his delicious cheese to his herd of heritage red cows. His production process is one of the strictest in the region: During the spring and summer, these vacche rosse graze on Luciano's fresh grassy fields in Reggio Emilia. In the winter, they feed on Luciano's hay enriched with great amounts of linseeds. No GMOs or generic feed for these special cows! Because of their unique, healthy diet, their milk has a much higher concentration of omega 3, omega 6, and beta carotene. This extra beta carotene is what gives the cheese its enticing yellow tint.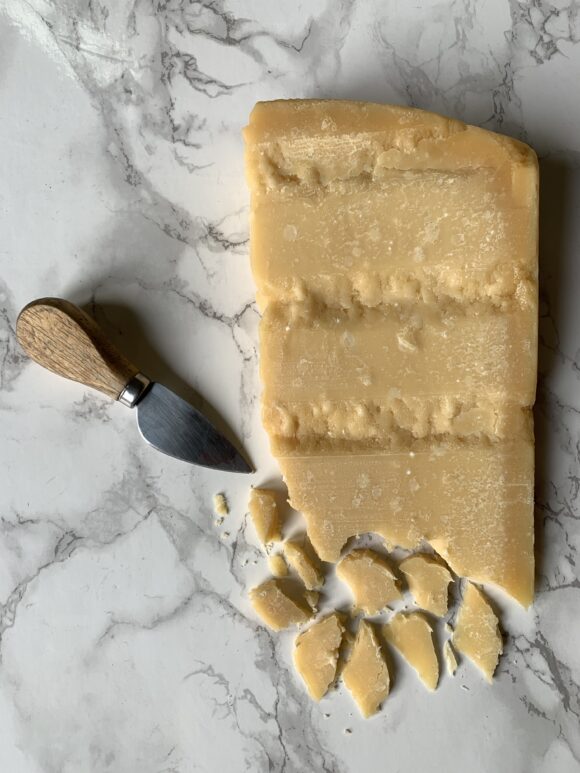 Vacche Rosse were the original breed used to create Parmigiano Reggiano by Benedictine monks over 800 years ago. However, these days the vast majority of parmigiano producers have switched to more profitable, higher-yield varieties. But like his grandfather before him, Luciano has stayed true to his Vacche Rosse. He knows their milk is of higher quality, and the jury agrees.
"We decided to focus on this disappearing breed in the early 1980s. Today, our farm boasts the largest and oldest genetic heritage in the Reggio area"
Luciano separates himself and his farm from all labels and consortiums: "I wanted to undertake a difficult, autonomous strategy, focusing on quality, the enhancement of local products, and attention to our animals."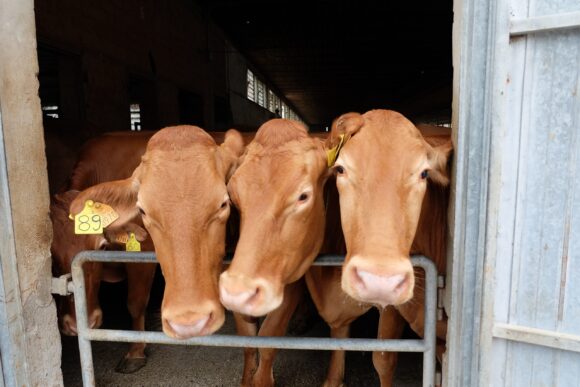 Cooking with Vacche Rosse
Vacche Rosse cheese is delicious on its own, just be sure to bring it up to room temperature first. For a real treat, try it bespeckled with drops of Traditional Balsamic Vinegar, one of the most delicious combinations known to man. This cheese is of course fantastic grated into all manner of risotto, pasta, and pesto. Be sure to save the rinds as well, they'll add an extra umami-richness to your stocks and stews!