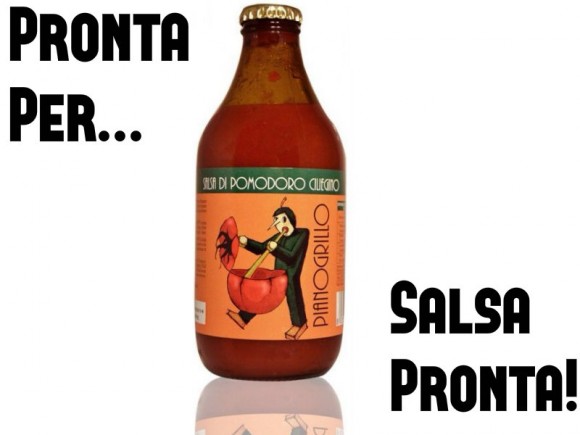 Pronta per Salsa Pronta! Presenting, for its first time ever in the USA, Pianogrillo's Cherry Tomato Sauce. This is Italy's best ready to eat tomato sauce!
It's made with Sicilian Cherry Tomatoes and it's so sweet, you'll think that there is added sugar, but no! These Sicilian Cherry Tomatoes are just that sweet, there isn't much else needed.
In fact, 97% of the contents of this sauce are Sicilian Cherry Tomatoes and the other 3% are basil, sea salt, and of course Pianogrillo Olive Oil. Absolutely no added sugar and no preservatives. It is a beautiful thing.
Keep a six pack of these bottles on call in your pantry. You'll see, they will come in handy. Just open and mix with pasta, buonissimo e semplicissimo.