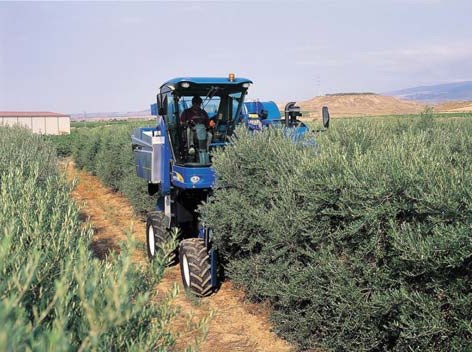 Production of olive oil in Spain was 1.5 million tons last harvest while in Italy it was 480,000 tons.
Why do I never see Spanish olive oil in the market? Do you see Spanish olive oil in your market?
I wonder why all the labels I see seem to be from Italy. I was also wondering how it is possible they are able to produce so much olive oil in Spain. I learned that they have super intensive cultivations which increases the productivity of olive groves. Moreover, the trees are planted very close to each other. On average, in the space where in Italy there is one tree, in Spain there are 10 (short) trees. This way, the harvest can be (and is) done with machines, not with humans.
What happens to the quality of the oil? Experts tell me the quality is lower because: the nutrients of the soil are used by 10 instead of 1 tree; the trees are so low and so close to each other, the olives do not get enough sun. Interesting.