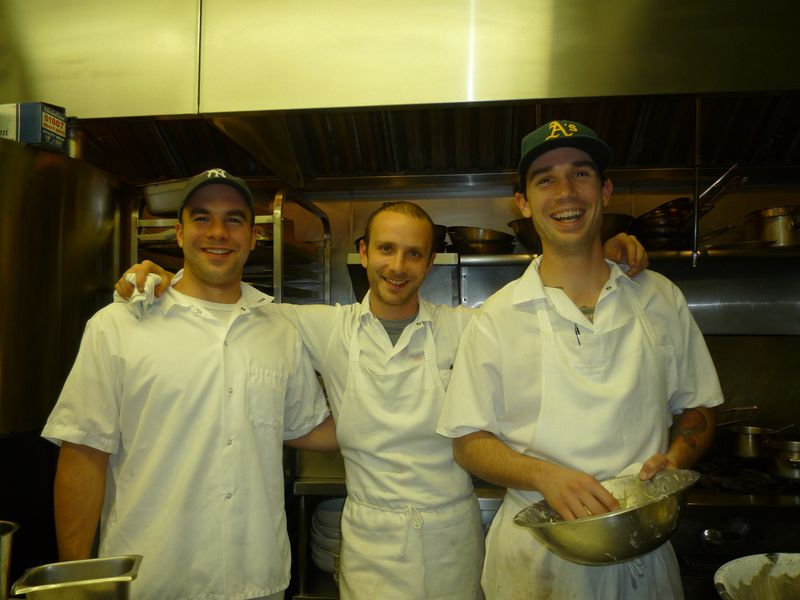 A cozy little restaurant in the middle of nowhere, or at least it seems so if you are not among the cool people who live in Brooklyn – Fort Green, to be precise. Roman's is the most recent idea of Andrew Tarlow, of famed Marlow and Sons. It is so recent, it does not even have a sign outside the restaurant. It's like you are going to a private club. When you arrive, what a lovely warm welcome and professional service you get from Sandy and Justine (picture below)!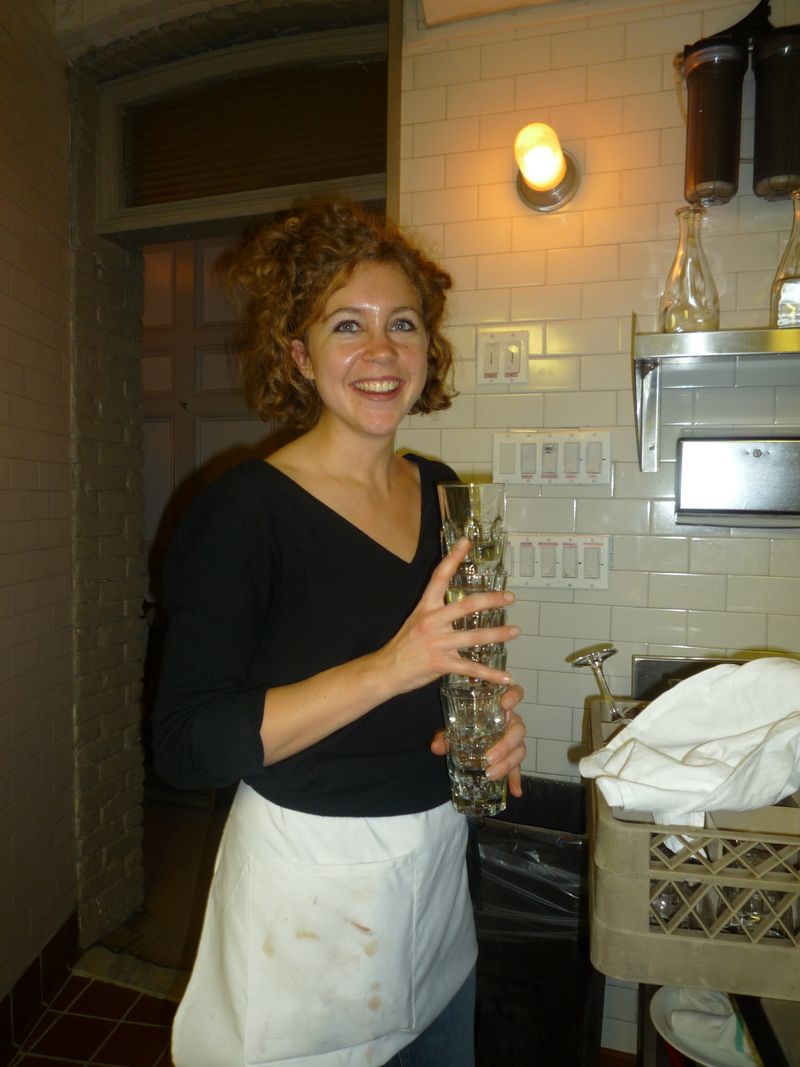 A great menu of few choices is a testament to less is more – Gustiamo's mantra, too.
Chef David Gould, in the middle in the picture above, changes the menu every day and executes it to perfection. We know, because we tasted everything. The tortellini filled with chicken and spinach were sublime. My favorite among the favorites was a dish of bucatini with anchovies and bread crumbs, so crispy and tasty. Dave says that the secret is to heat them with olive oil and some garlic. David, correct? It is bread crumbs to a higher level. Please, go to Roman's. You'll love it too. Bravo David.