Pianogrillo olive oil tops the list of Forbes "The Best Olive Oil You Can Buy Right Now, According to Chefs". We're absolutely thrilled! But we can't say we're too surprised, Pianogrillo olive oil is a house favorite. Especially prized for its balance, you can use it for just about everything. From baking to deep-frying, Pianogrillo olive oil provides just the right amount of flavor without overpowering a dish.
Award-winning Chef Melissa Kelly certainly agrees! She uses Pianogrillo Olive Oil for all manner of dishes at Primo Restaurant in Maine. In fact, it may be one of the most important ingredients in her kitchen:
If you're in the market for an olive oil you can use liberally, seek out one that balances spiciness and grassiness, as well as citrus and floral notes. "Pianogrillo Farm Extra Virgin Olive Oil from Sicily is a nice all-purpose olive oil with gentle spice," says Chef Melissa Kelly, a James Beard Award winner and chef of Primo Restaurant. "Its well-rounded taste is the reason behind this oil being our workhorse."
You can thank Pianogrillo olive oil producer Lorenzo Piccione for that "well-rounded taste". Lorenzo produces his olive oil, alongside other exceptional products, in the small town of Chiaramonte Gulfi in southeastern Sicily. This part of the country is home to the Tonda Iblea olive variety, and that's the only thing that goes into Pianogrillo olive oil. Tonda Iblea olives are known for the exceptionally elegant, balanced flavor. This balance is the key to Pianogrillo's versatility!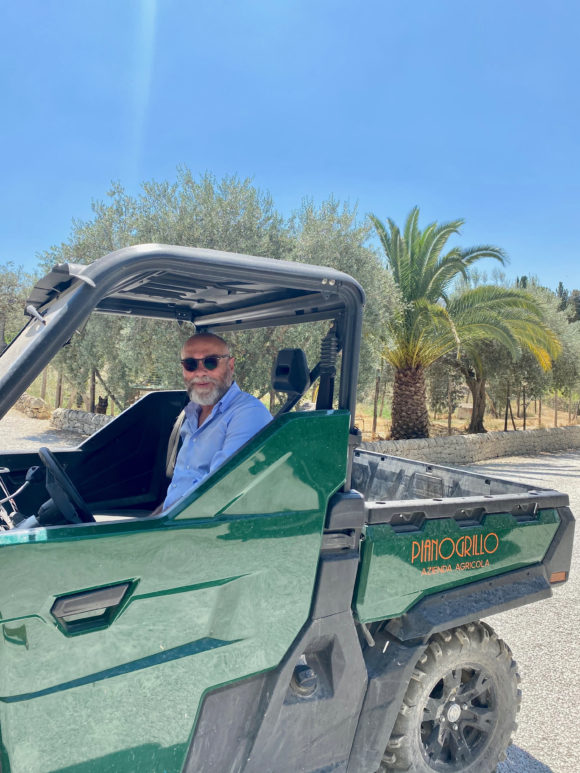 Go ahead and use Pianogrillo olive oil for whatever your heart desires. You really can't go wrong. But if you're looking for inspiration, how about a Sicilian classic? Pianogrillo olive oil is what really binds the flavors together in Pesto alla Trapanese. We like to serve our version with Filipo Drago's Sicilian busiate pasta!