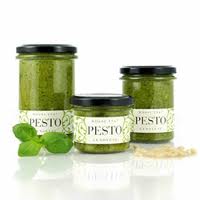 Gareth Jones is passionate about good food and calls himself "The Last of the Independents," meaning he has a free tongue, speaks his mind. only his mind, and is incorruptible. That's why Gustiamo and Gareth have been friends for many years. Gareth lives in the UK and, among other things, he writes for The Spectator. What is The Spectator? Gareth explains to me: "If you don't know, Spectator would be our New Yorker or Esquire, but with more politics and attitude." That is perfect for us! And for Pesto Rossi, one of our most "with attitude" products. In fact, in his last article, The Genovese Way, which was originally published in the Spectator, Gareth makes Pesto Rossi famous in the UK via Gustiamo. In the same article, he chastises ordinary supermarket pesto.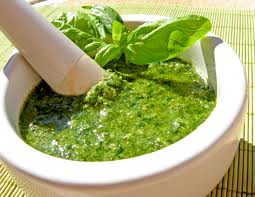 Gareth starts the article with: "What ever happened to real pesto? There shouldn't be any other kind, but the shops have all swooped on a trend and genuine pesto got trampled near to death in the rush… Basil has a sensitive soul – it blackens when cut with a blade – hence, should only be torn and added at the last minute to a dish. So why immerse it in an acid bath in a long life jar? All in the name of greedy profit…". You must read the article, it has some very interesting points; for example, when Gareth implores you to read the ingredients of that cheap jar you bought from your supermarket: "Read the ingredients panel on manufactured pesto and you'll find cashew nuts, cashew nut flour, walnuts, vegetable oil, sunflower oil, potato starch, acidity regulator, vinegar, potato starch, Pecorino Romano and plenty more – some on sale even more cynically have tiny traces of token 'right ingredients' and then the rest of the muck and E's besides."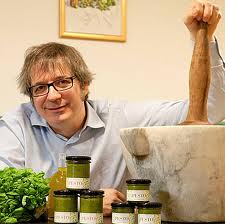 Then Gustiamo comes to inspire: "With the right ingredients you can make as real a Pesto in Greenwich (Gareth means UK, it could be CT) as you could in Genoa.  Sure, the ingredients are expensive, but you use small amounts for a big finish. That typifies the classy Italian kitchen for me. See more from my friends Gustiamo in New York – they sell a fresh Genovese pesto from Roberto Panizza which first went on sale back in 1947 – Roberto's uses two extra ingredients – passion and integrity. Bravo Roberto." And BRAVISSIMO Gareth, too. Thank you very much!!!