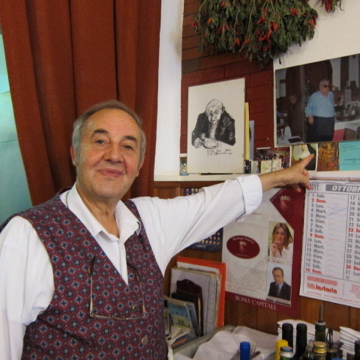 This is Emilio, of Trattoria Da Emilio, in quartiere Trieste, in Roma.
Emilio proudly shows a photograph of the late Aldo Fabrizi, one of the icons of Roman popular culture; he was an actor, a poet and a big gourmand. Aldo Fabrizi lived in the neighborhood and used to be a regular.
Although Emilio has been there forever, I just discovered him thanks to the recommendation of a friend who lives around the corner. And what a discovery Emilio is! He is one of the last true Trattoria of Roma with a simple Roman menu and fresh ingredients. The decor is very basic. No tourists in sight.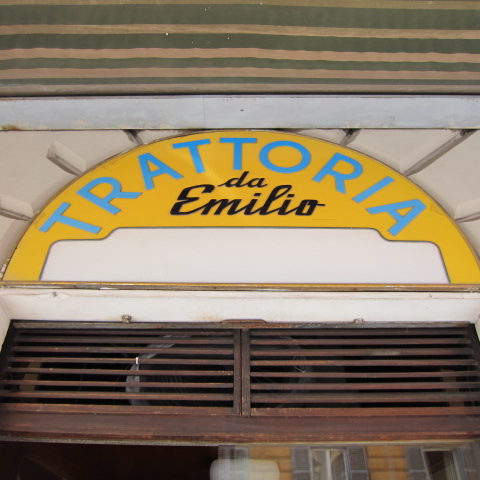 If you want to go, bring your vocabulary and hurry up; Emilio says that when his wife decides she no longer wants to be in the kitchen, he will sell, too.
Sad, isn't it? But Emilio has a son who works in the Trattoria. Who knows, perhaps if we all go, Emilio's family might decide to stay!
Trattoria Da Emilio, Cucina Casareccia
Via Alessandria, 189 – Roma
tel: 06855897