Il Tratturello is an EVOO with a cult following. A robust southern Italian extra virgin olive oil, it represents one of the finest, most successful examples of this category. Let's put it this way: it is one of those oils you can't stop drizzling on everything.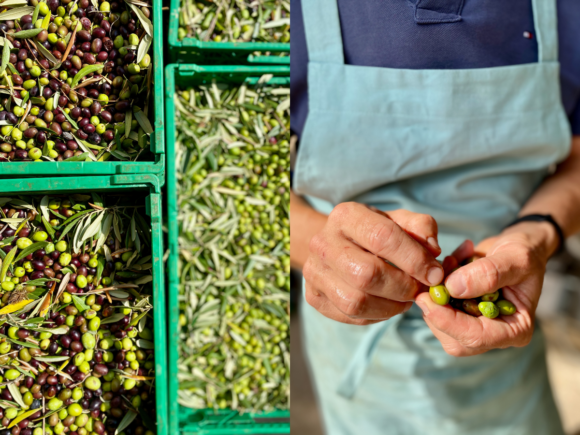 You might remember our Molise olive oil adventure last October. This tiny, southern region offers a glimpse of one of the most genuine, breathtaking, and natural settings of Italian agriculture.
We flew there with a group of friends from the USA to help farmer Francesco make his Il Tratturello. From picking the olives to bottling the oil, we understood first-hand what making real extra virgin olive oil means – yes, it's painstaking work! – and appreciate its values.
And now we have news. We just received a batch of the same stunning EVOO, just with a twist on its vessel: it is a half-liter bottle.
If you ask us, 500 ml is just the perfect amount of olive oil to have in your kitchen. Enough for introducing this intense oil to your dishes, but not too much to lose its remarkable qualities by the time you finish the bottle.
Try it, love it, and don't be afraid of using it lavishly!