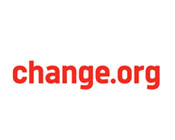 Cari Amici,
I want to take a moment away from holiday madness to talk about a very serious legal action up for debate tomorrow in Italy.
The Italian government has proposed a law that would decriminalize the offense of counterfeiting Italian Extra Virgin Olive Oil, which would have huge negative effects on Italian Extra Virgin Olive Oil worldwide.
In short, if this legislation is to pass, those caught counterfeiting "Made in Italy" EVOO would not face criminal prosecution. They would only pay a fine, maximum €9,500. This fine is absolutely NOT a deterrent for counterfeiters, considering the worth of fraudulent products.
Gambero Rosso calls this "Italy's Christmas gift to olive oil scam artists."
Slow Food Italy says that "We believe it would be a serious mistake to relax the standards by decriminalizing offenses related to the false labeling of extra virgin olive oils."
Tom Mueller, author of Extra Virginity, says that, "We all need to urge Italian lawmakers to reject this helping hand to fraudsters, to stand tall for REAL Italian food, and to defend the honest farmers who make it so well."
This is not just an Italian problem. This is a problem for everyone.
Thank you for supporting Italy's real olive farmers.
Please click to sign this petition now.
A presto,
Beatrice