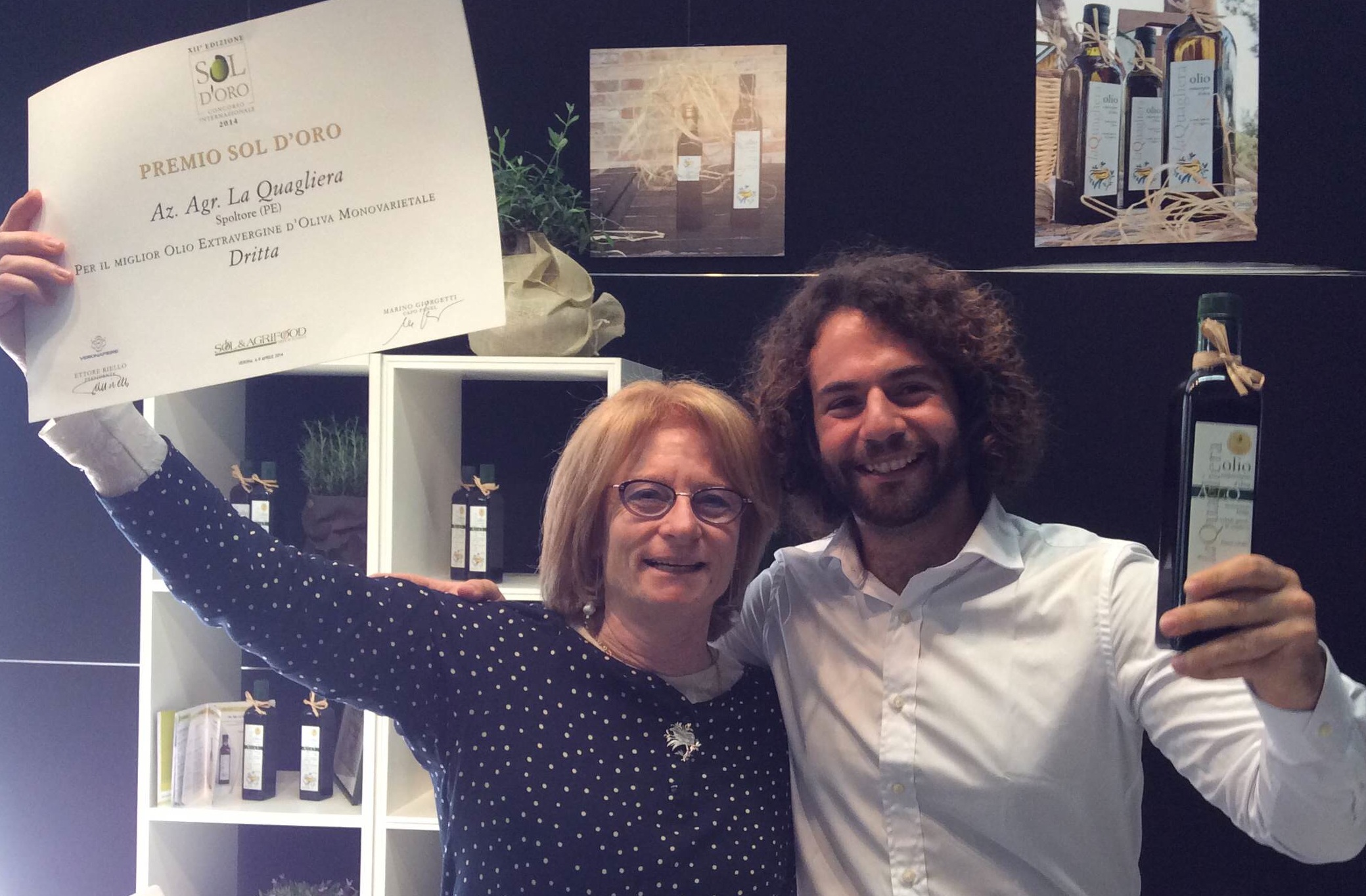 La Quagliera, extra virgin olive oil made by Prisca Montani in Abruzzo, is a gold medal winner! It won first place for the single varietal olive oil category in the Italian Olive Oil competition Sol D'Oro International 16th edition.
Indeed, La Quagliera is one of the finest single varietals out there! It is made with 100% Dritta olives, a local olive variety from Abruzzo. As Prisca says in the video below, this wonderful EVOO is moderately spicy, with notes of artichokes, tomatoes, and it is full of polyphenols, olive oil's precious antioxidant.
The Sol D'Oro prize is very prestigious. We are so happy for you, Prisca. Auguri! We are enjoying your award winning 2013/14 harvest EVOO so much.