Camille is a young friend of Gustiamo's and she is going to Italy. She is our guest blogger and will post regularly about her great culinary adventure. Below is her first post: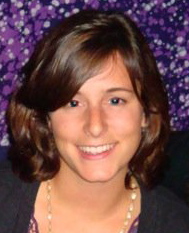 Food has been an instrumental part of my life. My mother, a second generation Italian American, taught me the importance of home-cooked meals from an early age. Food filled our home, and I'm pretty sure it was the main reason why my high school friends always congregated at my house. My favorite was always her "quick spaghetti sauce," and remains one of my go-to meals today. I have her to thank for my cooking skills (as compared with other twenty-three year olds, that is), and while I'm nowhere close in skill to her, I'm getting there. She is also responsible for my understanding of the connections between food and well-being, emotional as well as physical.
My mom's love of food, and Italian food in particular, has definitely been passed on to me: I've decided to dedicate my future studies to all things food. I graduated from Scripps College, a small women's college in southern California, last May with a degree in Anthropology and an emphasis in Food Studies. I decided shortly after that I would have to visit Italy to experience the homeland of the foods I love. I was fortunate enough to visit Genova and Milano early in the summer through the National Italian American Foundation's "Voyage of Discovery." My visit, while short, only confirmed my all-consuming need (ok, maybe that's a little bit of an exaggeration) to spend my days eating my way through Italy before I went back to graduate school. But it's not that easy – I had no idea where to start. Luckily, I was introduced to Gustiamo.
Gustiamo embodies everything I'm interested in. It supports local, small-scale Italian producers who are in every way closely tied with their land and regional culture while at the same time making the producers' artisanal products available to international consumers. I hope to study such intersections of the global and local during my graduate studies, so I jumped at the opportunity to work with such an interesting organization.
I reached out to Gustiamo a few months ago to let them know that I would be in Italy and that I would love to help them in whatever way possible. To my delight, they agreed. I will be visiting as many of Gustiamo's producers as possible during my two-month stay in Italy and will be blogging regularly about my experiences. I'll be arriving in Rome on March 2nd and will be taking a month of Italian classes starting March 15th (which I'm sure will provide many embarrassing moments for me to blog about).
There's a lot left to do before March 2nd, and I know it will be here before I know it. I'm spending every free minute worrying about how I'm going to pack everything and whether I should bring shampoo or buy it there, but I'm sure as soon as I set step on the plane I won't be able to think of anything else but the pizza I'll be eating in Naples. I can't wait!
Camille Frazier