The NYTimes article "Marinara worth mastering" starts with a simple "Marinara" recipe, but the message is much more important and is not subtle at all. Julia Moskin says it, exactly: "both fraud and confusion are now rampant in the business of selling San Marzano tomatoes". Our conclusion: Please, buy your San Marzano tomatoes from a merchant you trust.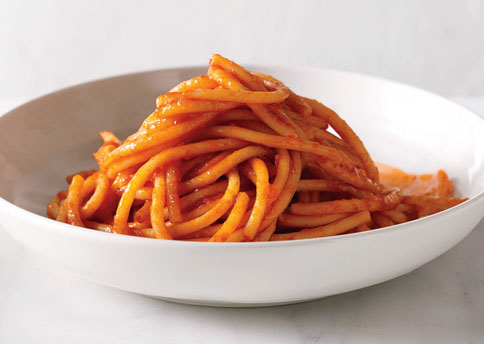 Yes, make your tomato sauce at home, because, as Ms. Moskin says: "Homemade marinara sauce is almost as fast and tastes immeasurably better than even the best supermarket sauce — and it's made with basic pantry ingredients." Yes, it cooks while the water boils and pasta is cooking. 15 minutes, max. Immeasurably better than any store bought sauce. I'm going to make it tonight for friends with nothing much nothing in the refrigerator.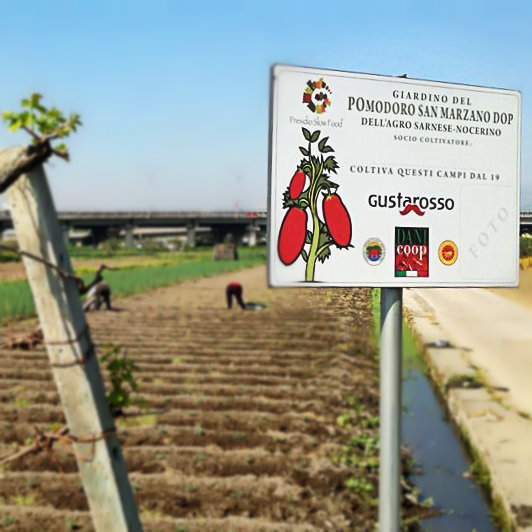 To make a good marinara, you must use good tomatoes. If you do not live near Mount Vesuvius, Ms. Moskin says, "canned are almost certainly your best option." The article continues: "Some canned tomatoes from the area around Naples, characterized by volcanic soil, plentiful sunshine and salty breezes, are certified by the European Union as 'San Marzano' tomatoes. San Marzano is a Denominazione d'Origine Protetta, meaning that the tomatoes are grown, processed and packed there. But because the entire area of the D.O.P. is about 16,000 hectares, or 60 square miles, it cannot possibly produce the millions of cans that now bear the name San Marzano. These may be tomatoes of the San Marzano strain, but grown in New Jersey or Chile or Tunisia. This is true even if they are labeled 'product of Italy,' which assures only that they were canned in Italy. (Unless it doesn't.) As with extra-virgin olive oil, balsamic vinegar and other prestige ingredients, both fraud and confusion are now rampant in the business of selling San Marzano tomatoes."
Thank you, Ms. Moskin, your message could not be clearer! The way to protect yourself is to choose your merchant carefully. Ask yourself whether you can rely on them to sell you only the "real deal".