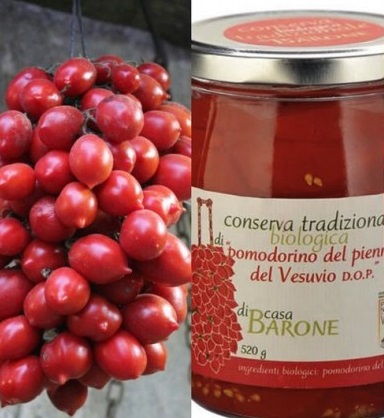 "Insanely Flavorful," that's what Food & Wine calls our Piennolo Tomatoes.
"Insane" is hardly a hyperbole here. These tomatoes have a cult following. We have seen chefs go all googly-eyed after one bite of these tomatoes. If you aren't eating Piennolo Tomatoes yet, you don't know what you're missing. Take some advice from F&W when they say, "It's time to get to know the Piennolo."
As F&W says, "Grown in Mount Vesuvius National Park in volcanic soil, the plump cherry tomatoes are ridiculously rich and packed with umami. That is, in part, due to how they are treated after being harvested: Farmers intertwine the tomatoes together and hang them (Piennolo translates to hanging in the Neapolitan dialect), letting them dry until they're almost caramelized by the sun."
So what's the secret to the Piennolo's amazing flavor? The "Piennolo's skin is thicker than your average cherry tomato's." That thick skin means more natural moister can stay inside the tomato. That natural moister translates into flavor juice and is the source of that coveted umami flavor!