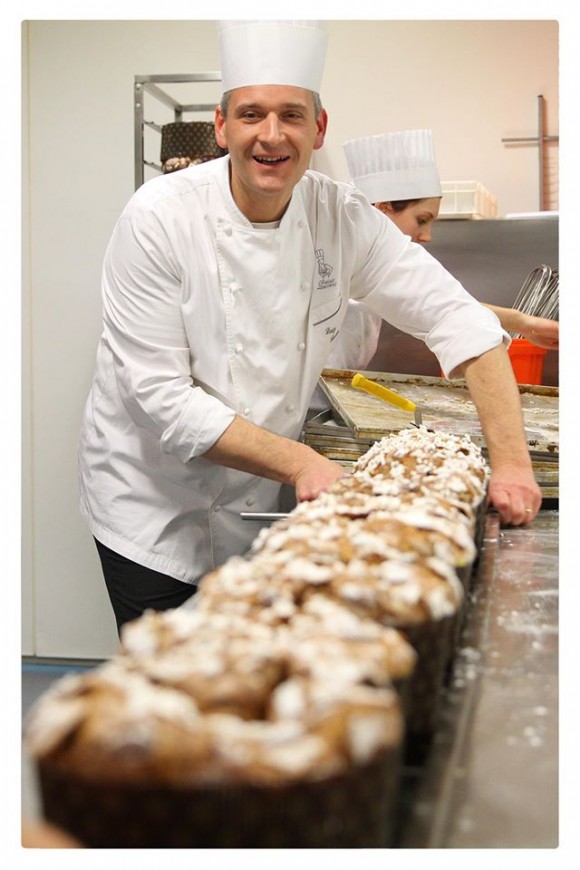 Just in from Padova!
This is master pastry chef Luigi Biasetto. He makes our Colomba, the traditional Italian sweet Easter bread which is shaped like a dove.
Luigi changes his recipe every year. He is constantly discovering new and wonderful raw materials!
Here's what you need to know about Luigi's 2016 Edition of Colomba:
The flour is made with wheat grown in Le Marche and Emilia Romagna.
The butter comes from the countryside outside of Padova.
The vanilla comes from a small scale, sustainable producer in Madagascar.
This Colomba is over 2 LBS! It's big enough to feed your whole Easter table. Not to mention it makes a killer host/hostess gift.
Colomba is a quintessential part of Italian Easter and this is the best one you will find.