"Cucina Povera", or Peasant Cooking, is out.
Is this perfect timing or what? This is the time when we are all feeling poorer, we are revisiting our finances and our food shopping priorities.
Pamela Sheldon Johns is the author of several great books about Italian food and food artisans, including the lovely book "Balsamico!".
In "Cucina Povera", she teaches you how to cook simply with few but healthy ingredients and how to use all your food leftovers.
There are many Tuscan recipes in the book (farro and beans and olive oil, of course), but also lovely stories of villages and people.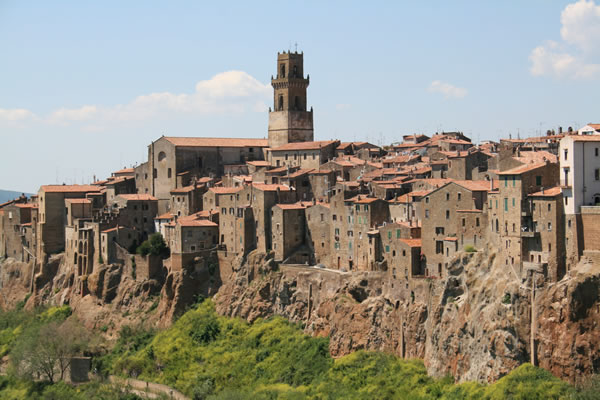 I loved the story of Pitigliano, in the South of Tuscany, a hill town where religious tolerance allowed a Jewish Community to grow and prosper. Not any more, unfortunately, but Pamela's story prompted me to put Pitigliano on my agenda for when I am next in Italy.
The book has nice, vintage (looking?) photographs.
Pamela is in America, these days, to present her new book. We met her in Sara Jenkins' restaurant, Porsena. We learned how to make pici and asked her about the book, in which Gustiamo is mentioned as a source of artisanal Italian food in America. (Click on arrow below to watch the interview.) Good luck, Pamela.