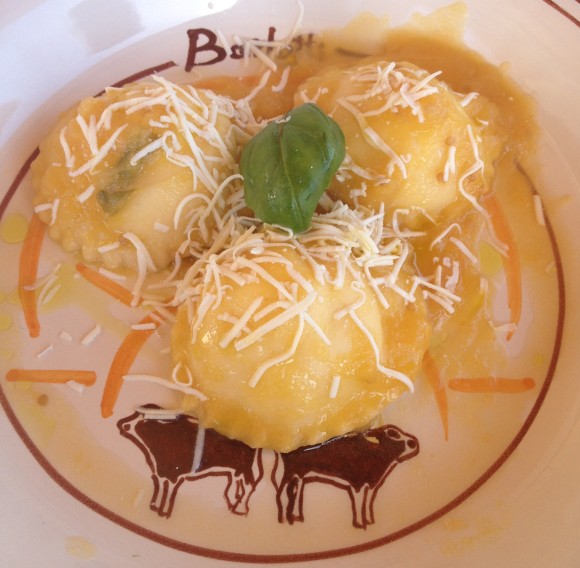 During our stay on Maida Farm, Francesco took us to Buffalo Milk Paradise a.k.a. to visit Caseificio Barlotti. Really, at Barlotti everything is Buffalo: mozzarella, ricotta, ricotta salata, scamorza, sbriciolata, yogurt, gelato.
And talk about Kilometer 0, we ate mozzarella di bufala while hanging out with the bufala! One of the best things we had were these ricotta filled ravioli with Franceso's Yellow Tomato Passata on top.
Enzo, Gaetano and Raffaele, they are the real buffalo brothers of Campania! They are wonderful welcoming people, dedicated to the good food of their region.