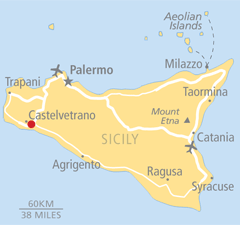 A lot of our products are "old school," based on long standing Italian traditions; but our newest product brings traditional Italian "old school" to a new level. Introducing Filippo Drago's Tumminia Busiate Pasta from Castelvetrano, Sicilia!
You may have never heard of Tumminia, but we predict you are about to hear a lot more about it. Tumminia is an ancient grain variety. Yes, we said ANCIENT. This grain can be traced back to when the Greeks inhabited the island we now call Sicily.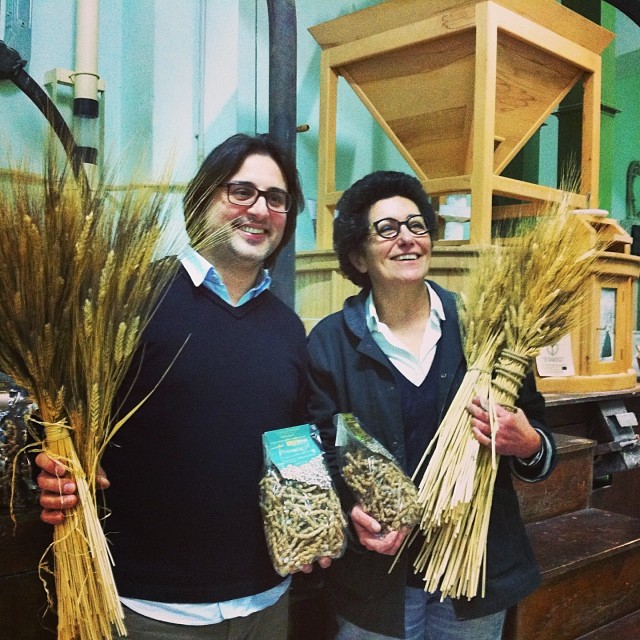 Since ancient Greek times, Tumminia was grown all over Sicily until the 1950s when the production was largely abandoned, except on a very small scale in Castelvetrano. Enter Filippo Drago, a young Sicilian grain miller and bread maker passionate about ancient Sicilian grains. Working with a team of local farmers, Filippo helped to expand Tumminia production in Castelvetrano.
Filippo mills this precious Tumminia grain with his stone mill in Castelvetrano. As you might imagine, it is a very slow process that allows the germ to remain intact, something impossible in industrial milling.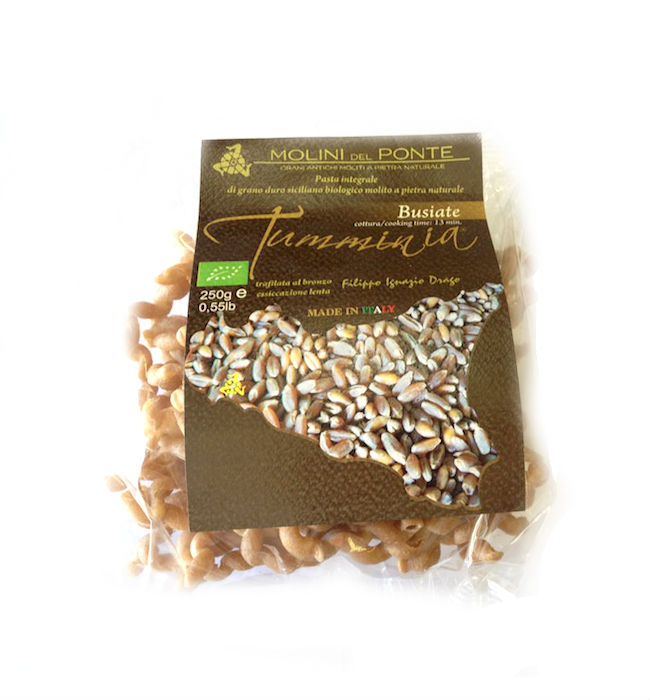 Once milled, Filippo uses the Tumminia to make this Busiate Pasta, which has just arrived at Gustiamo! Busiate are a typical shape from the Trapani province of Sicily. According to Filippo, their name comes from the word "Busa" which refers to the wire used for knitting. These Busiate have an extremely unique taste. They are actually a bit sweet, thanks to the naturally sweet Tumminia grain.
We love these Busiate with a simple herb condiment; but they are also incredible with with a fish based sauce, Pesto Trapanese, or with a fennel and meat tomato sauce.