With Gavino Pinna behind the wheel of his pickup truck, we had the pleasure to be guided through the intertwining pattern of hills and valleys that goes from Ittiri to Sassari. Agriculture has been the life and soul of the Pinna family for three generations, in this stunning piece of land in the northern tip of Sardegna.
The Pinna family chose to dedicate their olive oil production exclusively to local olive varieties like Semidana and Bosana, the latter being the single cultivar they use for their excellent Antichi Uliveti del Prato extra virgin olive oil.
In a one day trip around northern Sardegna we got to meet most of the family. Gavino was our chaperon, but we were lucky enough to also hang out with Caterina, the mum, and Leonardo, the brother and EVOO expert. After them, we even met the donkeys that are in charge of keeping the fields tidy and free of weeds, speak of natural herbicide methods!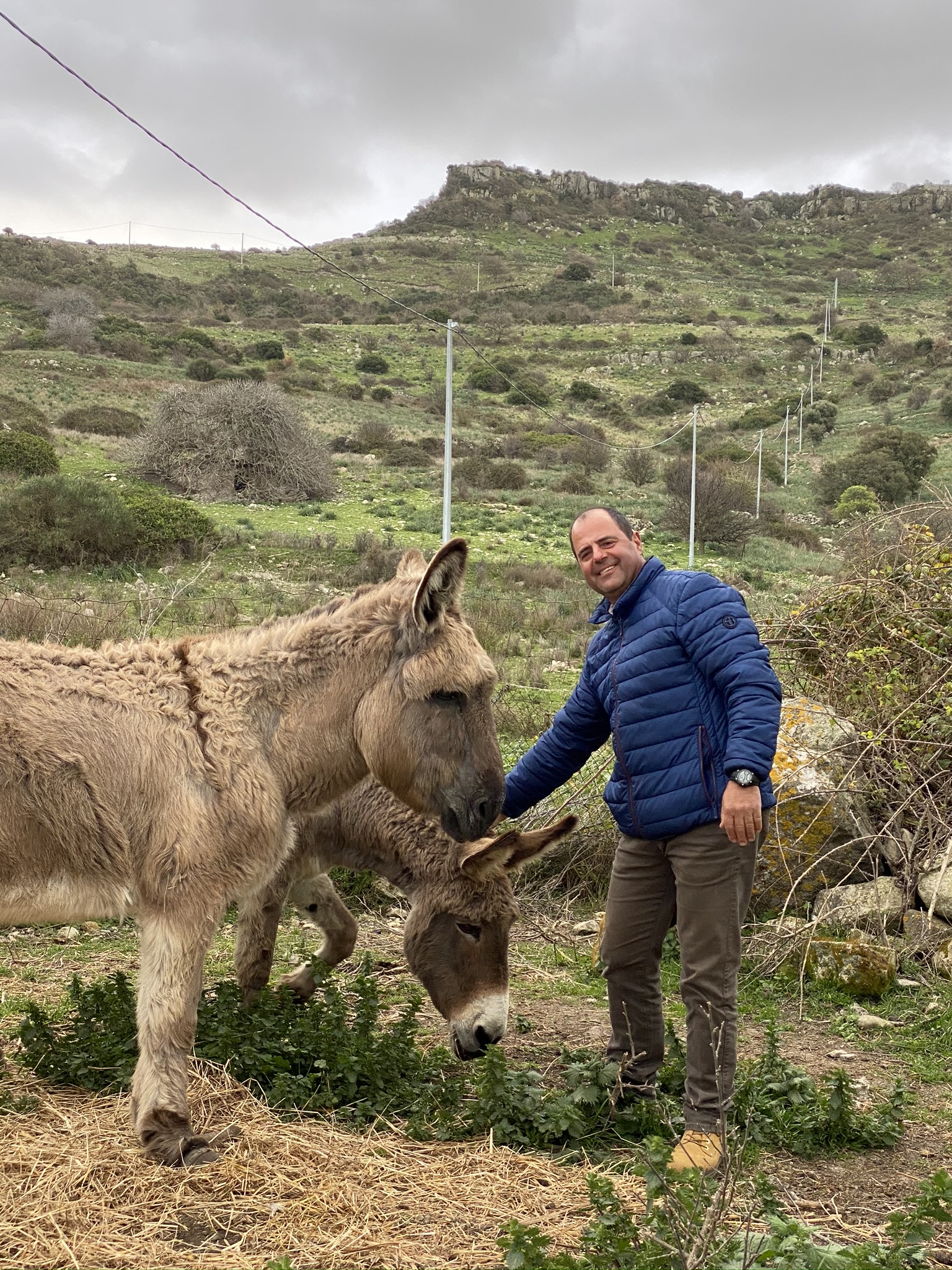 The Pinna family is deeply dedicated to sustainable practices, both in their agricultural plan and in their own lifestyle. Their farm is powered by the energy of the solar panels installed on their property and they heat their own houses with pellet stoves that use up the recycled olive pits.
They own less than 5000 trees and they control the whole production cycle. Among their olive groves in Sassari, you can see their olive mill. That's the most important thing for an olive oil producer. After each harvest day, the picked olives need to travel for the shortest time possibile, in order to avoid fermentation or oxidation. Having an olive mill directly in the fields is the most ideal solution.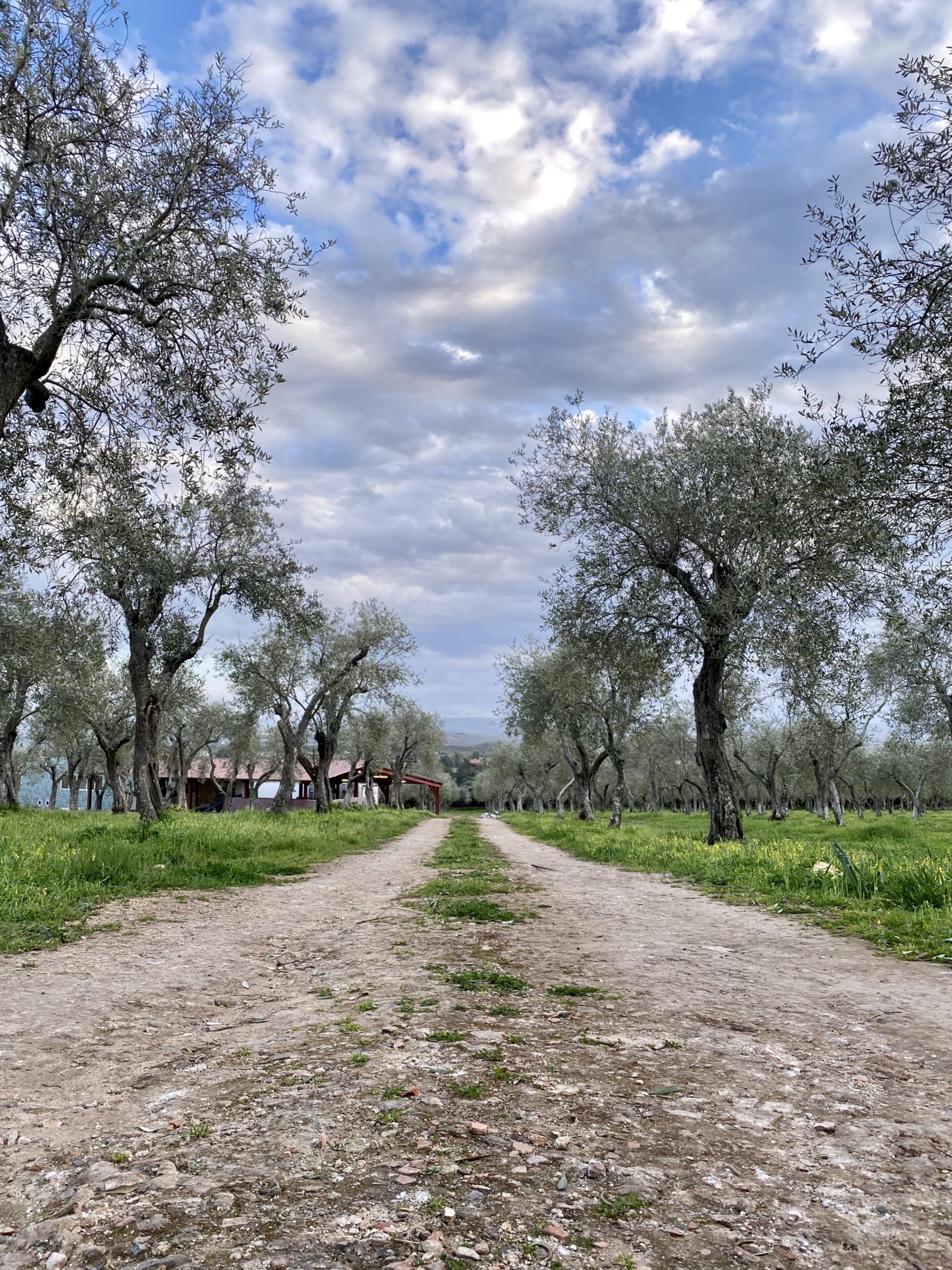 This year's harvest was heavily influenced by a very rainy November, usually the month when olive picking starts. But Gavino knew that delaying the field operations wouldn't have affected the quality of Antichi Uliveti del Prato EVOO. In the end, the Bosana olive variety is known for being ready for the harvest some weeks later than other varieties. And in fact, this year's olive oil is remarkably fragrant, with a perfect balance between bitterness and spiciness.
When we asked Gavino for his tasting notes he said: "Just open the bottle and you'll be greeted by the overwhelming aroma of freshly cut grass!"