W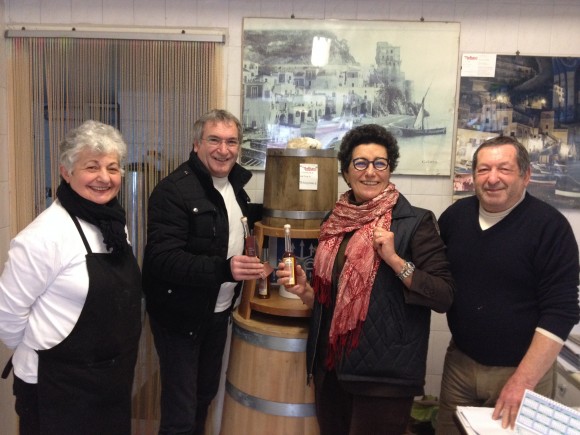 hen you have a job that takes you to the Amalfi Coast at least once per year, you know life is good. We were just there, in Cetara visiting Enzo, Giulio, and Raffaela our Anchovy/Colatura producers.
When you walk into their shop, there is no mistaking you are in the right place. Every time we arrive, we are nearly toppled over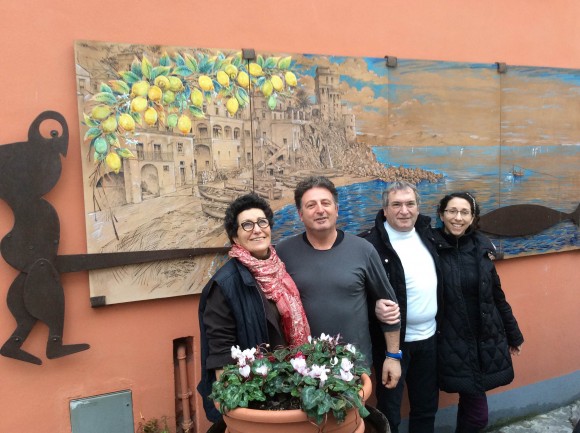 by the overpowering smell of anchovies. It is very strong. But it is easy to see why! When you walk through their workshop, first you see the Anchovies being processed (aka having their heads taken off). Then, you get to the Colatura aging rooms, lined with wooden barrels called terzigni.
While there, we also got to hang out in Aquapazza, one of the best restaurants in Cetara. There is no greater lover of Colatura than Chef Gennaro (have you seen the latest issue of Saveur?!), we chatted with Gennaro for hours!